Gideon Olanrewaju
Gideon Olanrewaju (International Education and Development 2017) is a social entrepreneur and education advocate whose organisations seek to transform lives through education for children.
Gideon's story
Gideon Olanrewaju studied for his Masters degree at Sussex as a Chevening Scholar. He is the founder of AREAi (Aid for Rural Education Access Initiative) and Digilearns, organisations that utilise technology and innovation to provide learning and development opportunities for children in rural areas. He talks about his entrepeneurial journey in international education and development, and his invitation to meet Prince Harry and Megan Markle, among his many other achievements.

What attracted you to study at Sussex?

I wanted to align my passion with what I spend my time doing. Whilst studying Biochemistry in Nigeria I gained first-hand experience of activism by engaging in extracurricular activities; I took part in the Student Association, the All-Nigeria United Nations and Youth Association, and acted as a class representative.
Participating in these projects nurtured my leadership skills and inspired me to continue supporting out-of-school children and develop a growing sense of humanitarianism. This growing interest in social development is why I went on to study International Education and Development at Sussex.
Favourite memories from Sussex?

My time at Sussex was exciting and unforgettable, not only because of my academic achievements, but the enriching experiences I had through participating in extracurricular activities. I was an International Ambassador, an International Office Advisor, and a Course Representative. Some of my favorite memories were made by interacting with students from different backgrounds. Being at Sussex gave me a sense of clarity on my future career direction.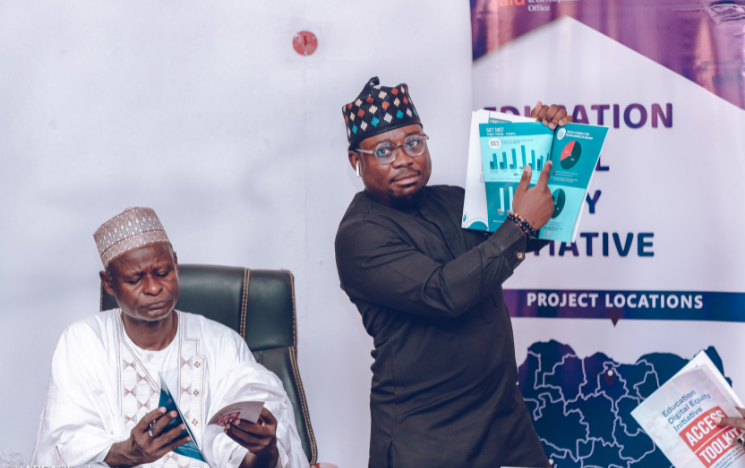 How has your Masters course helped your career so far?

I have succeeded in many different settings since Sussex due to the strong leadership and communication skills I acquired during my Masters degree.

What extracurricular activities helped grow your interest in education and development?

As a Youth Advocate, I was selected as one of the delegates to the United Nations General Assembly to give a speech on education and education financing. Later on, I launched the International Youth Coalition for Education in New York. My aim was to unify youth-led ideas in order to connect and empower societies. I was also engaged in the One Young World Summit in 2019, held in London, which allowed me to network with others in the field and to discover crucial funding opportunities for AREAi later on.
Tell us about the work of AREAi.

Aid for Rural Education Access Initiative (AREAi) is a non-profit grassroots organisation that works with under-resourced schools and marginalised communities, providing technical and infrastructural support to scale learning outcomes and drive academic achievement for vulnerable children, principally focusing on girls' education.
We design and implement quality alternative learning, empowerment, and employability programs for children in marginalised communities, so they can develop cognitive, foundational, digital, and vocational skills that transform them into productive, engaged members of their communities. In one project, our organisation provided exam fees for children, which all students must pay when they apply for tertiary education in Nigeria. Many students give up taking the exam due to not being able to pay this fee, which is equivalent to £11.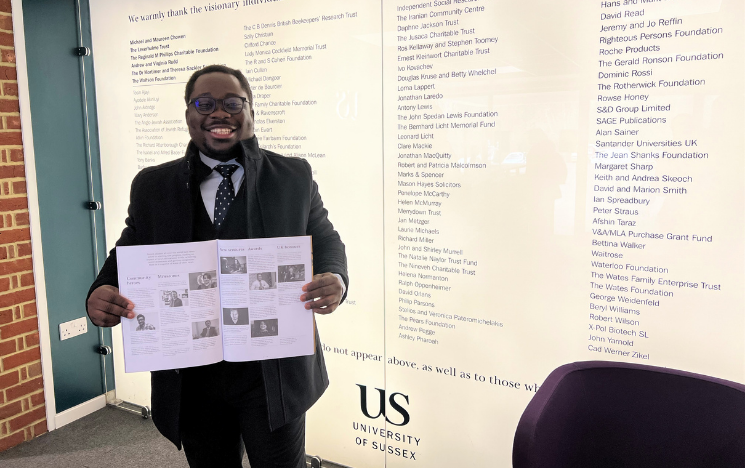 What barriers have you encountered in your work in education and development?

Working in education and development is multi-dimensional and it isn't easy to change the perception many Nigerian people have of education. However, I believe the students who have benefitted from this project will go on to encourage other students in the future.
Which personal values have been beneficial in your work?

Loyalty, excellence, and capacity. These values are not only personal to me but also embraced at AREAi.
Our work demands that we focus on quality results, and loyalty gives us a sense of urgency and helps to ensure a firm commitment to our objectives.
Loyalty gives us a sense of urgency and helps to ensure a firm commitment to our objectives"GIDEON OLANREWAJU
Your work has been recognised internationally. Which achievements are you most proud of and how have they impacted your work?

Being invited to Windsor Castle in 2019 to meet the Duke and Duchess of Sussex, Prince Harry and Meghan Markle, as one of 10 young leaders shaping education, gender equality and empowerment across the world was a major highlight of my career. It helped amplify the reach and expand the impact of AREAi's work.
We have been able to attract 4 major sponsors since then, to further expand the scope of our programs and impact more vulnerable children in more states across Nigeria. We have supported over 25,047 beneficiaries across 43 communities in 16 states while working with partners including the UK Foreign Commonwealth and Development Office, the Coca-Cola Foundation, Zurich Foundation, One Young World and the Global Changemakers among others.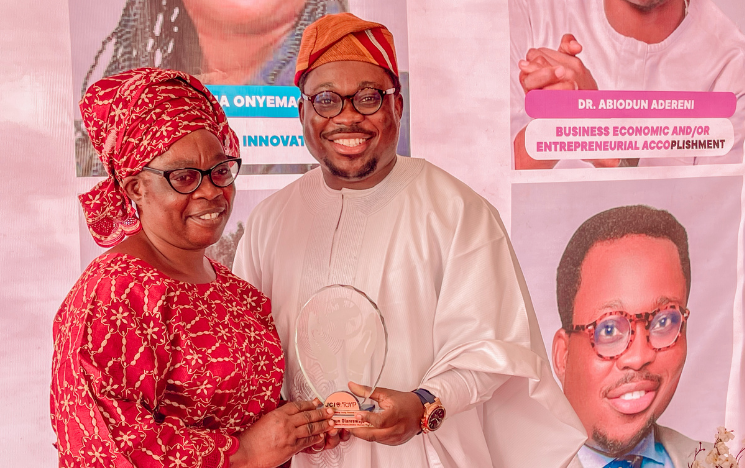 Soundtrack to your time at Sussex?

"Ọlánrewájú" by Brymo.
What's the one thing you miss most about Sussex?

I really miss working with the International Development Office team, particularly walking around our green campus while conducting campus tours for new and prospective students.
Any advice for a Sussex student wishing to pursue a career in international education and development?

International development is an exciting field, with the fundamental benefit of being able to positively impact numerous lives in one's lifetime and travel the world in some cases. Passion alone is not enough, however. While at Sussex, leverage all resources available, visit the Careers and Entrepeneurship Centre to learn more about the soft and hard skills required to land your dream job. Every trip, every seminar, every workshop, and every conversation are a learning opportunity— use them to build the knowledge base for your next move.
---
You might also be interested in: