News
Discover the latest news and features about our research, our people and our University.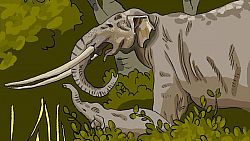 Through the Bush Backwards
How Sussex's wild past could help shape it's future.
Blame evolution for football's pain fakers
Call for more efficient approach to deliver on UN goals
The Prodigal Tongue
Lynne Murphy, Professor of Linguistics at Sussex, explains why she wrote The Prodigal Tongue, a wry examination of the welcome and unwelcome influences and exchanges in language between American and British English...
Our University
---

When Lord Olivier, Sir Dirk Bogarde and Noel Coward graced the stage of graduation.

It's beginning to hot up for the University of Sussex's second-ever Community Festival, which returns on Sunday 24 June.
Our people
---

A Sussex researcher wants to encourage the next generation of scientists in her homeland by helping to create a one-of-a-kind library in Rwanda.

'Vincent Gambini' will be wowing Edinburgh audiences with a new show combining sleight-of-hand magic and contemporary theatre.
Our research
---

Academics and students are working with a Brighton artist to recreate how Sussex looked 125,000 years ago.

UKTPO's latest research explores public support for, the benefits of and the key obstacles to a UK-US trade agreement.



Explore our blogs and podcasts
From Brexit to student life - see what we're blogging about and listen to our podcasts.
Follow us on Twitter
Through The Bush Backwards