Expertise, consulting and commission research for public and third sector
Find out how we can help you grow your public or third sector organisation by connecting you with our cutting edge expertise.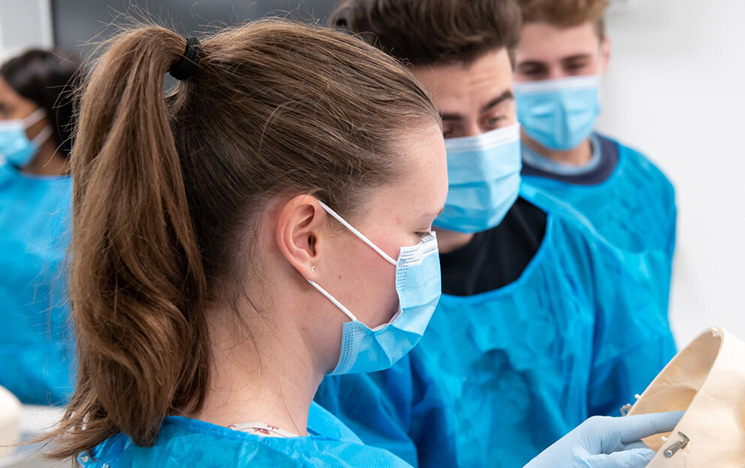 How we can help you
From businesses to charities and local authorities to government departments, we have a strong track record of working with a range of partners.
Our experts can help you:
research and generate new ideas to overcome a complex challenge
support you implement knowledge that is new to your organisation
evolve your practice in new ways that achieve the best results.
---
---
Digital inclusion in health and care
A recent collaboration has addressed digital inclusion in health and care.
Digital inclusion framework
---
The University of Sussex in collaboration with NHS Sussex and the Kent, Surrey and Sussex Academic Health and Science Network has developed a digital inclusion framework for health and care.
This person-centred guide supports the design of digital services, taking into account lived-experiences and people's needs. It considers the barriers and enablers that people face in their daily lives that affect their ability to engage with digital health and care services. This is important because research into digital exclusion shows that there are correlations between the populations more likely to be digitally excluded and those more at risk of health inequalities.
The overall aim of the framework is to enable everyone that can benefit from digital health and care to do so, when they need to, and to ensure that inaccessible pathways and technologies are not creating barriers and causing disengagement in digital health and care.
The work is continuing and the team are developing tools and resources to help NHS partners use the framework, working with innovators to embed the principals of the framework in the process of designing digital services and building up awareness with the public. 
Find our more by contacting: University of Sussex: esrc-iaa@sussex.ac.uk or NHS Sussex: sxicb.comms@nhs.net.
Digital inclusion in health and care framework
The diagram below suggests that the likelihood and the nature of exclusion will differ in accordance with the individual's journey with digital health and care.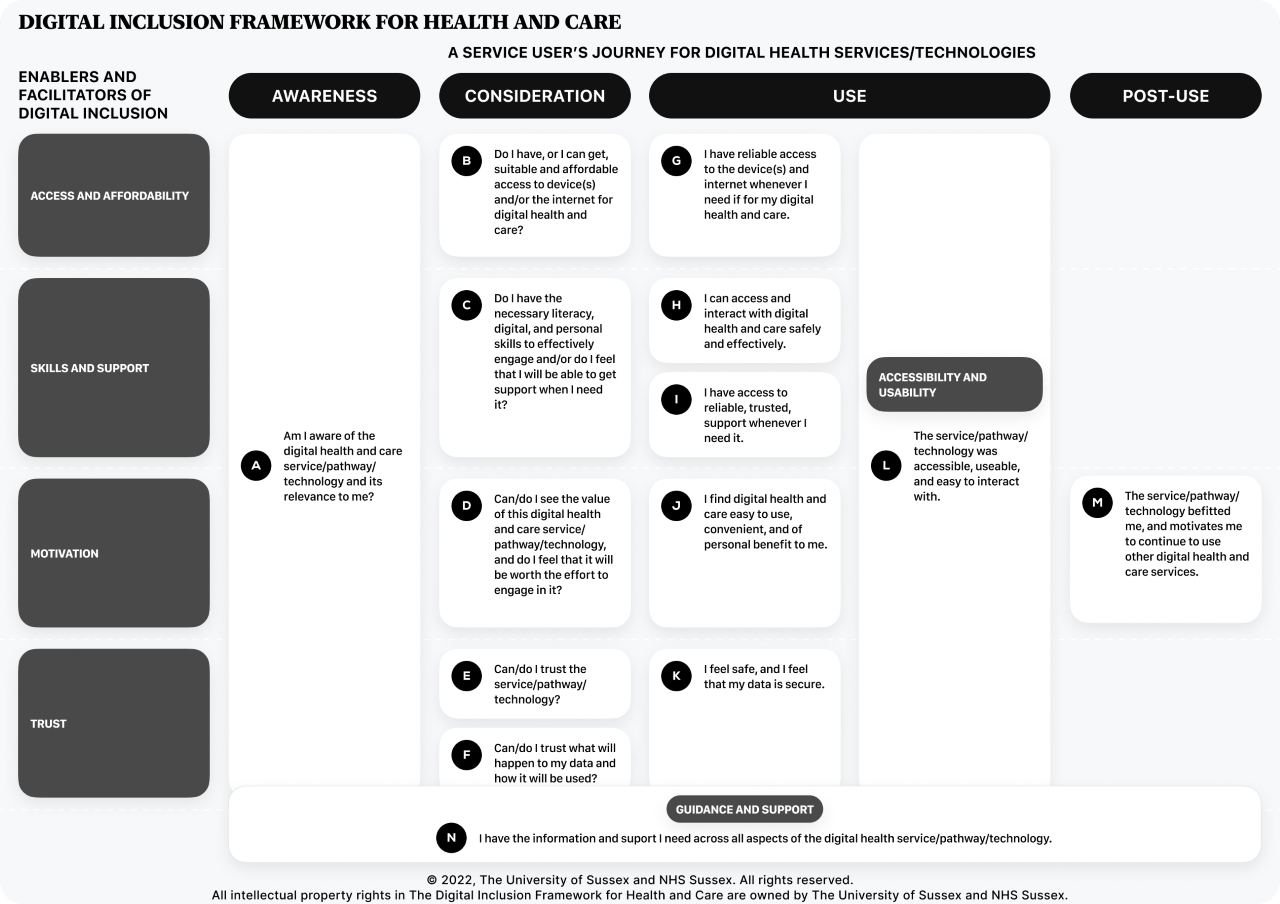 Download the digital inclusion in health and care framework table as a PDF [3.31MB]. You can see an accessible version of the PDF and the table above, below.
The diagram below shows the interconnected enablers that we need to consider when designing and evaluating digitally inclusive health and care pathways, services and technologies.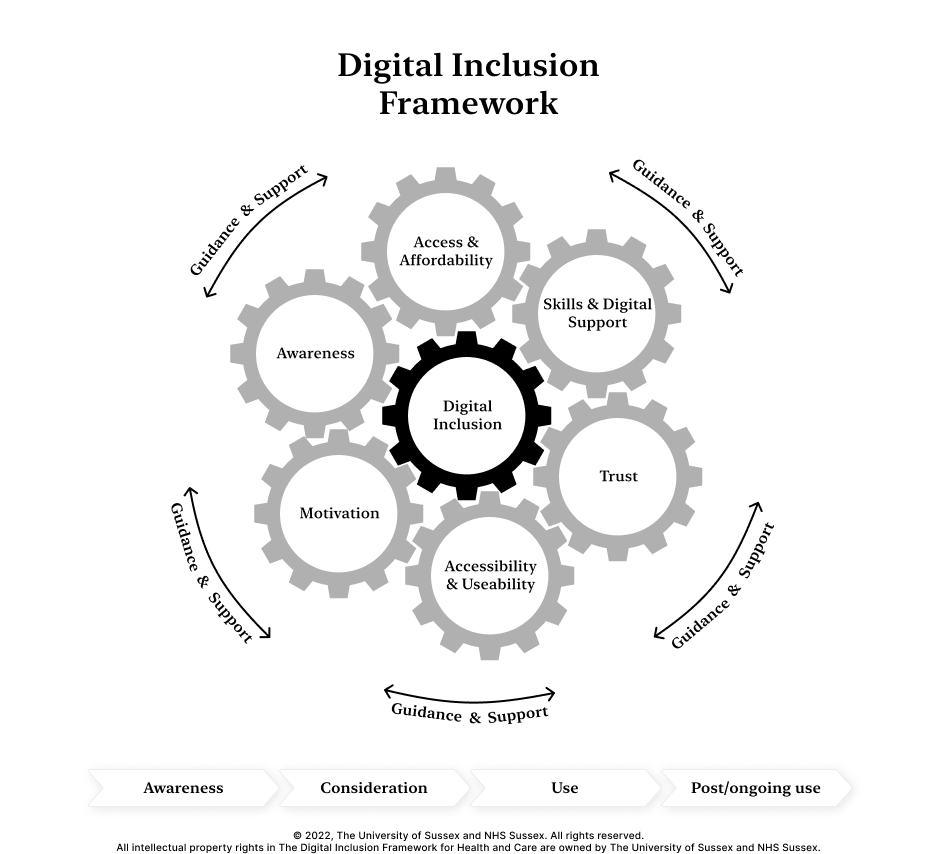 Download the digital inclusion in health and care framework diagram as a PDF [260KB].
---
You might also be interested in: