Andrew McKechnie
Andrew is Director of McKechnie Aviation, which he founded in 2015 to support aircraft operators, pilot-training companies and national aviation authorities. He is an expert in Air Operations, Pilot Training and Management Systems for Aviation.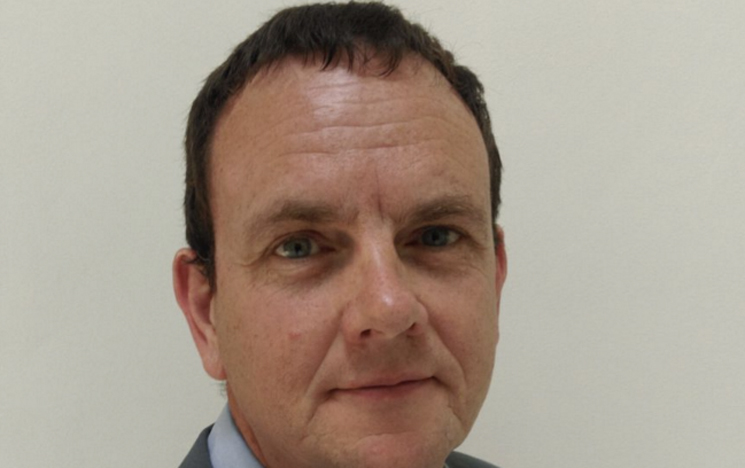 Andrew's story
Andrew spent 17 years as a pilot for British Airways where he operated as Captain on routes to all of the continents of the world (except Antarctica) on B737, B757, B767 and B777 aircraft. He also operated regional turbo-prop services in support of the remote communities and oil industry in the North of Scotland. As a 'Training Captain' on the B737 Andrew and trained and checked fellow pilots. After leaving full-time flying Andrew worked for the UK Civil Aviation Authority as a Flight Operations and Training Inspector. Andrew was responsible for the certification and oversight of numerous aircraft operators and conducted inspections on aircraft ranging from a Cessna 172 to a B747-400 via several very nice business jets.
During his time with the CAA Andrew was seconded to the Republic of Mauritius as Flight Operations Inspector and advisor to the Director of Civil Aviation. After returning to the UK Andrew was appointed as Chief Training Officer for a multi-national group of pilot-training companies. Immediately before starting McKechnie Aviation Andrew was working for the European Aviation Safety Agency (EASA). Andrew is a type rating instructor/examiner (B737), a Fellow of the Royal Aeronautical Society and holds a Master's degree (MBA) from the University of Sussex Business School.
Why did you choose Sussex to study the MBA within the School of Business, Management and Economics?
I'm older than the average student and I've had a successful career in aviation. I moved from flying big jets as a British Airways pilot to overseeing airlines on behalf of the Civil Aviation Authority (CAA) and then overseeing aviation authorities on behalf of the European Union. To progress further I needed more than technical and regulatory expertise; I needed to understand how organisations work and are managed. Like any good programme of study the MBA helps you to 'learn to learn'. Not everything I required was covered in the course, but it taught me to find the resources I need for areas outside my specific expertise. A particular strength of the Sussex MBA is the diversity of students on the course. There's a mix of people from big business, small business, charities and the public sector. The management theory is universal but the opportunity to discuss and debate with colleagues from different backgrounds adds an extra dimension.
What part of the Sussex experience has helped you the most?
I've developed the skills and confidence to devise a strategy, implement a business plan and start my own business. I'm now able to apply my technical expertise to provide consultancy to airlines and aviation authorities and to make a living from it! The business is growing. I recruited more consultants in 2016 and plan to have 15 to 20 staff within five years. I'm also considering how I can recruit a Sussex BMEc placement student as an intern. As a self-funding student, I just traded in getting a new car every few years for investing in my future...so that's given me the capacity to learn to do without to reach my goals.
What are your best memories of Sussex?
Coming to Sussex gave me the confidence I needed to start my own business. I didn't have an academic degree, having left my undergraduate course to train to be a pilot. I wasn't sure I'd be accepted onto the MBA, but the faculty were really supportive and encouraged my application. When I joined the programme, I hadn't realised how exciting and glamourous being a pilot appears to people outside the industry. To me, flying planes was just a job! So again, it boosted my confidence to realise that I had a wealth of expertise and experience to bring and share with fellow students.
The MBA Graduation ceremony - my mother had to wait 32 years to see me graduate after I dropped out of university in 1984 to become a pilot! In January this year my family, including my teenage children who chose to come with no arm twisting, saw me graduate which was very nice.
I'm still friends with my fellow cohort. We keep in touch online, even if we can't get to meet up, I still have the peer support from my Sussex friends that I made on the MBA.
The 'slummy' East Slope Bar… that was great for a sunset beer after a long day of teaching. I'm sad to see it go this summer, but I'm sure the East Slope Farewell party on 24 June will be a lot of fun.
---
A particular strength of the Sussex MBA is the diversity of students on the course. The management theory is universal but the opportunity to discuss and debate with colleagues from different backgrounds adds an extra dimension.

"

Andrew McKechnie



---
What was your first job?
Various part time student jobs, but really my first job worth mentioning was being placed by a temping agency before I started my pilot training in 1984, with Redeffusion Simulation in Crawley, acting as general office goffer, collecting parts for simulator the engineers were building for British Airways. Ten years later, as a qualified pilot, I was training on the very same simulator.
What's the best thing about your current job?
Being my own boss! As a pilot I was knackered being away from home all the time, and now I can set my own hours, my own rules, and I only get the work if I'm any good, which gives a great sense of job satisfaction. I'm still knackered and away from home all the time, but it's different when you're running your own business! When I do get to work from the office I'm based in a lovely part of the Sussex countryside.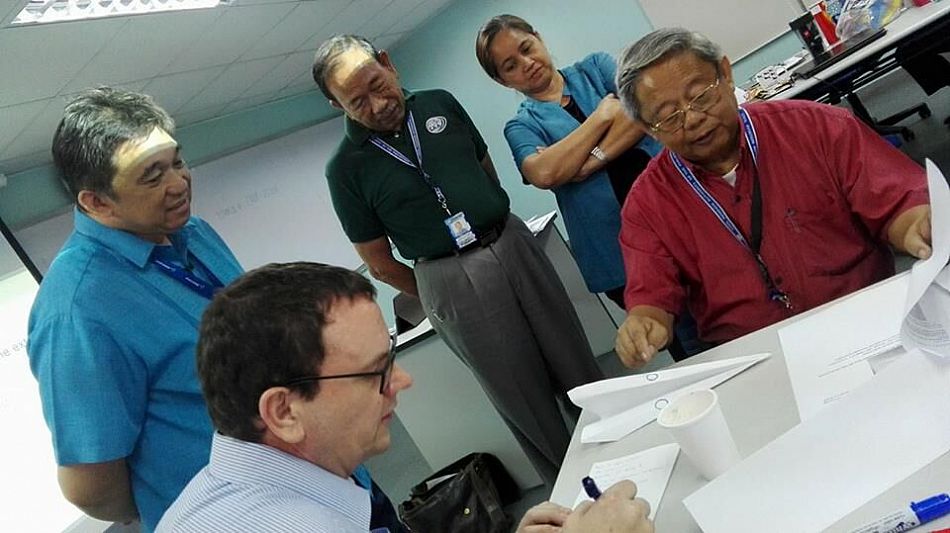 Tell us about a turning point in your career?
Leaving British Airway and a glamorous well paid job. This seemed very irrational to many colleagues – but it's a very planned out, hierarchical career structure. I'd got to the top, but I didn't want that long term. It was too safe! Studying on the Sussex MBA has been transformative. It's allowed me to move on to a whole new phase of my career with a new found confidence and tool kit to run my own business.
What's the best piece of career advice you would give someone? Do what you love to do – follow your passion, don't worry too much about salaries and benefits. These won't provide job satisfaction in the long run. Realise your transferrable skills and go for it, if you feel stuck in a rut, or suffering career dissatisfaction. Feel the fear and do it anyway!
What are you passionate about?
Good regulations! I spend a lot of time writing them. Regulations are often poorly written, almost by committee. Performance based regulations are key to good practice.
What inspires you? Following opportunities – if I see an opportunity it's up to me to make something of it.
How do you relax?
Netflix. Breaking Bad – a great series.
Which qualities do you most admire in other people?
The ability to plan and be organised.
What can't you live without?
My iPad, which was stolen last month. I was lost without it! All my work and regulations are on my iPad.
About the Sussex MBA
---
You might also be interested in: