Sarah Osborn
Sarah (Neuro with Cognitive Science 2018) is a former Students' Union Women's Officer and Trustee who took on an epic challenge to cycle solo across the United States.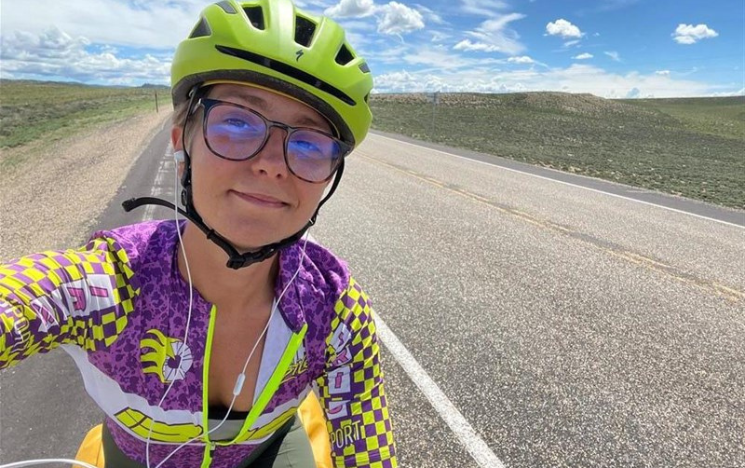 Sarah's story
After completing an undergraduate degree in Neuro with Cognitive Science, Sarah took on an active role in the Students' Union. Before starting her next degree, in Medicine, Sarah cycled across America solo, covering 4,990 miles in 49 days, and traversing the Appalachian Mountains, the Rockies, Yellowstone, and Grand Teton.
What made you choose Sussex?
Sussex was unique in its combination of brilliant location and ethos. I wanted to study against a beautiful landscape with people who were passionate about making change.
Favourite spot-on campus?
Climbing up behind Northfield for sunset will always be a special memory for me. But spending time in Room 76 with a slice of vegan cake and bumping into endless friendly faces while doing assignments is what I really miss about being on campus.
What did you enjoy most about your degree?
I loved that my degree was so much more than lectures and essays.There were chances to study philosophy in New York over the summer, and present at international conferences!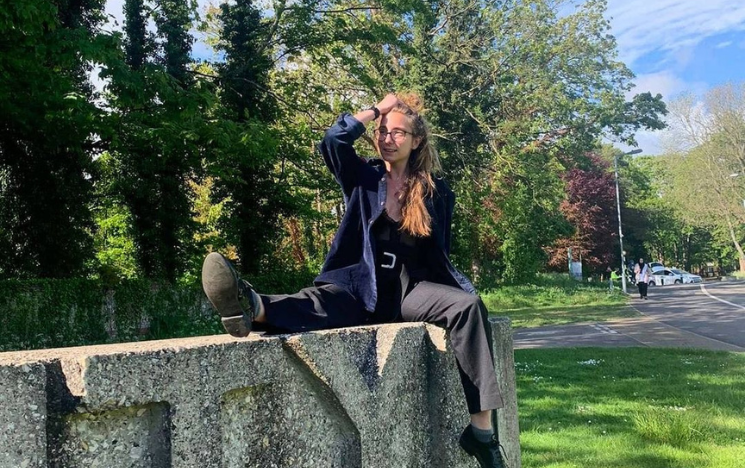 Tell us more about the charity you are raising money for.
Rape Crisis England & Wales provide specialist information and support to all those affected by rape, sexual assault, sexual harassment and all other forms of sexual violence and abuse. As the membership body for 39 Rape Crisis centres, they work in partnership with their members to transform attitudes to sexual violence and abuse, improve responses to all victims and survivors, and end all forms of sexual violence.
Their work is necessary and in high demand. More than 14,000 people are waiting for the support I received, and their confidential helpline is accessible 24/7.