Sarah-Jane McQueen
Sarah-Jane McQueen runs the UK branch of Candlefox, a leading Australian company assiting education providers.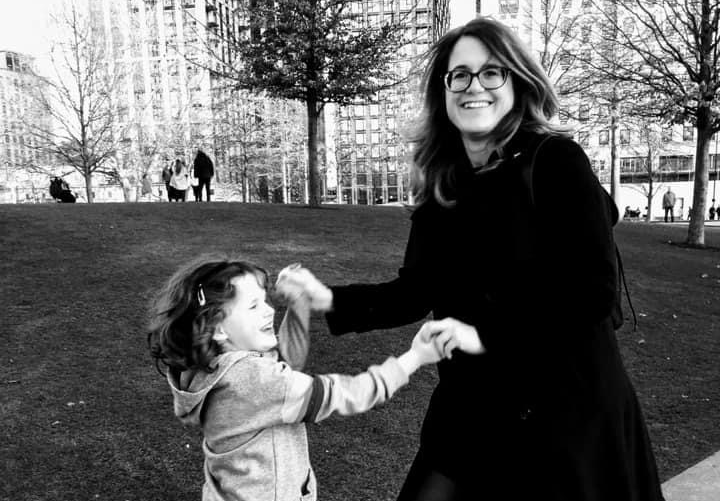 Sarah-Jane's story
After graduating, Sarah-Jane (Genetics and Biotechnology 1999) found her passion in sales and business development, where she's striving to push against the glass ceiling. Now, she's the general manager of CoursesOnline, the UK branch of Candlefox – a leading Australian company assisting education providers to increase student enrolments.
Where was your favourite place on campus?
The East Slope Bar, which was rundown but comfortable, and the student union club Hot House where I worked – and I got to see the best and worst of student life shenanigans there! I also loved the library and there was a greenhouse at the top of the labs where I spent a lot of time; it's got a special place in my heart.
What are your favourite memories of Sussex?
My first year on campus was an amazing experience and I really empathise with the students who have missed out on that. The arty side of campus life was really special too. I got my love for electronic music at Sussex and learnt to DJ. I was also encouraged to take an art-science module in my course and that holistic approach to our education was really unique and memorable.
What made you choose to study at Sussex?
I was naturally curious as a child and enjoyed science. When my grandad needed a kidney transplant, I helped him research it and that's what got me interested in genetics and molecular biology. I also loved Brighton, the sea and the campus around Sussex.
What did you do after graduating?
I was a little lost, I didn't know what I wanted to do, except that it wasn't a career in science. There's this pressure from everyone to have a plan and know what you're doing and I had a sense of failure because I didn't. So I spent some time in the South of France, doing any jobs that would pay the bills while I tried to work out what I wanted.
What drew you towards your current role?
I don't think anyone grows up wanting to work in sales. Most people fall into it and I'm no different. In my first sales job, I just needed some money to cover costs but I found I had an innate sales ability. So I worked my way up in different media agencies, generally focused on business development. Then, when I was at News International (now News UK), they acquired MilkRound, a graduate jobs board. I ran their sales team as a maternity cover and then ended up as the general manager of it.
What are you most proud of in your work so far?
The last three years at Candlefox. I got to create something from scratch and really build it up and create a company culture; seeing how it's grown, how the team have developed, the level of trust we've got within the team and becoming a leader, rather than a doer.
What's been the biggest challenge in your career so far and how did you overcome it?
Returning after maternity leave with my first child. Coming back, I felt like everything had changed and it took me a long time to get the rhythm back. So with my second child, my partner and I shared parental leave. The other biggest challenge has been the last year and running the team remotely. We've had to get really good at communication.
I can do this and I can do it better than those guys over there."

Sarah-Jane McQueen
Tell us about a turning point in your life?
As a woman and having come out of University with some problems in terms of defining who I was, my turning point was turning 30. I began to feel comfortable in my core values and gained the confidence to start really pursuing my career: going for promotions and trying to push that ceiling from a female manager level. It's when I realised 'I can do this and I can do it better than those guys over there'.
Candlefox works with education, training and learning providers to deliver a first-class student experience. What do you think is the most important thing for student experience?
Treating people as individuals: everyone has a different learning style, is motivated in different ways, and works at a different pace so good tutor support is vital. I also really believe in using mindfulness techniques to improve learning outcomes and taking a holistic approach: career advice, stress management and teaching various techniques to help keep them motivated.
What piece of advice would you give to yourself if you were still a student at Sussex?
Calm down; cool your jets. You don't have to have a big plan yet. Don't worry so much, everything will be okay.
Do you think you would have taken your advice?
If my future self came back to visit me? Yes. But there wasn't anyone in my life back then who was telling me it would all be okay. It felt like everyone was saying "why don't you want to do this and we're doing all these amazing things and you're not". No one told me not to worry about things.
---
You might also be interested in: