Kamilah McInnis
Kamilah McInnis (Sociology 2013) is a multi-media journalist at BBC Radio 1 Newsbeat. Her role consists of writing articles, producing radio news packages, interviewing contributors and filming / editing social videos.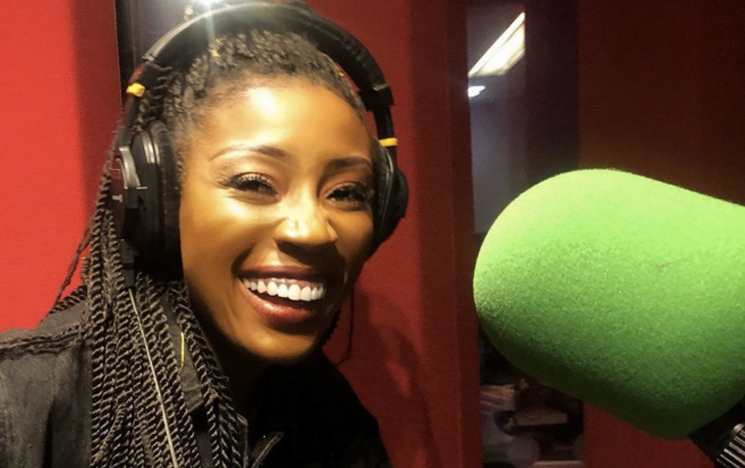 Kamilah's story
Kamilah is extremely passionate about mental health and music. When she isn't working, you'll find Kamilah playing the piano and violin, tap dancing and boogying at a festival.
How did you get started in the industry?
After graduating from Sussex, I did a masters in TV Journalism at City, University of London. During my masters I did a placement with Channel 5 News and although I was offered freelance work with them I struggled to get a full-time job in the field. After applying for over 50 jobs I got a paid internship with The Box Plus Network, a TV company that owns 4 Music, The Box and the music channels for Kiss, Kerrang and Magic. After my internship was over they offered me a full-time job as a journalist / assistant producer.
What's been the biggest challenge in your career so far and how did you overcome it?
I've suffered on and off with depression since I was 17 and whilst working at the BBC I have at times become overwhelmed by the intense and fast-paced environment. This has led to me having a few bouts of depression during my time in the job, especially as some of the stories I cover are quite emotional. I've learned to manage my situation by practising self-care and making sure my team are aware when I've not been feeling great. It was scary opening up, but they've been really understanding.
(You can read more about Kamilah's experience with depression here)
What's the most surprising thing you've encountered in your sector/industry/job?
That even though the journalism industry is big, it's actually really small – this applies to my job at the BBC as well. Although it's made up of countless departments, I've met a lot of mutual friends and acquaintances here, some that I didn't even know were mutual friends in the first place. And for all you know, they could end up recommending you for a job, commissioning a project or even offering you a job. So it's important that you're nice to people, you don't burn bridges and that you network, network, network.
What gets you out of bed in the morning?
My alarm, but also knowing that every single day in the "office" will be different. I'm a really creative person and love working in, and generally being in, an environment that's filled with action and excitement. So knowing that no two days will be the same, as no two days in news are ever the same (unless it's Brexit), is a huge motivator.
---
You might also be interested in: