Abi Stephenson
For more than a decade Abi has been the senior curator of the Royal Society of Arts' events programme, which aims to make world-changing ideas accessible to all. She graduated with a First in Philosophy and English from Sussex in 2008.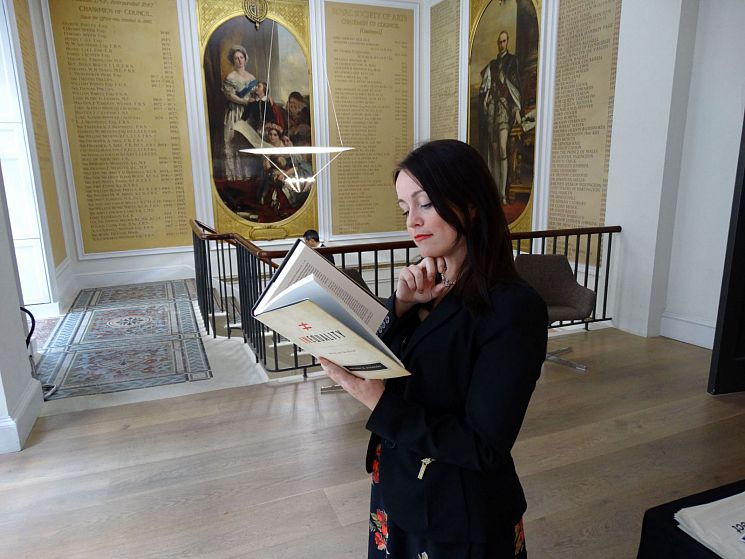 Abi's story
With over 100 live-broadcast events a year and various festival pop-ups, Abi has programmed panels, debates, keynotes and major political speeches on some of the biggest challenges of our time. Abi has also edited and produced the award-winning RSA Animate and RSA Shorts series of animations, which have garnered over 100 million views on YouTube, a Silver Dolphin at Cannes Media Festival, and completely transformed the way 'smart thinking' content is shared online.
What made you choose Sussex?
I wanted to live in Brighton. It's such an incredible city to be young in, and I knew Sussex had a great academic reputation.
What's the soundtrack to your time at Sussex?
Pretentious French pop from the sixties, Canadian alt-country, and random indie picks from Resident. I remember listening to a lot of Field Music and Arcade Fire on my CD Walkman (what a relic) on the way into campus, and that Hot Chip song was a bit of a club anthem at the time too.
Where was your favourite place on campus?
I know this is so nerdy, but probably the Library, closely followed by the old AFRAS café.
How did you get into event and festival programming?
I was a senior bookseller at Waterstones in Brighton for years, so I was already immersed in the literary world. I worked on weekends whilst I was at Sussex, and in my second year I was asked to do the logistics and author greets for the 'Books and Debate' strand of the Brighton Festival. Gore Vidal ordered me to get him a bottle (yes, a full bottle) of whiskey before he was wheeled on to the stage, and I was instantly hooked on the adrenaline and geeky showbiz of it all.
What did you do after Sussex?
This! I walked straight into my dream job after Sussex, and have never stopped being grateful for that. There hasn't been a single day of my work life thus far when I haven't used the skills I learnt in those philosophy lectures and seminars.
What, in your work life, are you most proud of?
Making progressive, world-changing ideas accessible and inspiring for millions of people. I'm so proud of all the festival pop-ups, panels and talks that have 'nudged' people into more pro-social behaviour, and of the many ways our animations have changed lives for the better.
One of the RSA Short series, produced by Abi Stephenson
I'm so proud of all the festival pop-ups, panels and talks that have 'nudged' people into more pro-social behaviour, and of the many ways our animations have changed lives for the better."

Abi Stephenson
Who has been the biggest role model in your life?
Too many to mention, so I'll stick with a Sussex one: Michael Morris, the sharpest, most inspirational philosophy professor anyone could hope for. And funny, to boot.
In your opinion, what makes a good curator?
Someone who is curious, well-informed, creative, and can easily get to grips with a variety of subjects and arguments. It's all incredibly fast-paced, so being able to quickly pick the eye out of any topic is an essential skill.
What do you love most about your job?
Everything. Turning back from the front row to see an audience totally spellbound by an event I've conjured up. Bringing the world's brightest thinkers and doers together in the green room, and watching them develop new connections and ideas. Seeing the RSA Animate numbers tick over on YouTube. Even the basics are fun, like leafing through the publishers' new catalogues and hatching plans for talks.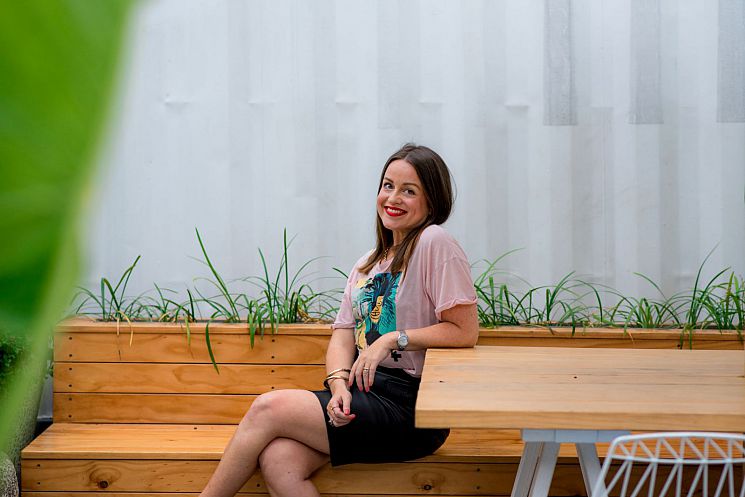 What's the skill you'd most like to have?
A sense of direction – even a tiny one. Working at festivals is a nightmare when you're genuinely terrified you'll lose the venue for your event...
What's your favourite place in the world?
Sicily. Nothing but pistachios, lemons, Baroque and sunshine. I'm obsessed.
What piece of advice would you like to give to yourself if you were still a student at Sussex?
Go to the 9 am lectures and seminars! The university experience will only come once, and you'll kick yourself for sleeping through some of it.
One of the RSA Animate videos,produced by Abi Stephenson