Maria Fernanda Sierra Perea
Maria (Development Studies, 2012) is a development specialist with extensive experience in project management and implementation in the field of international cooperation, with a specific focus on Latin America.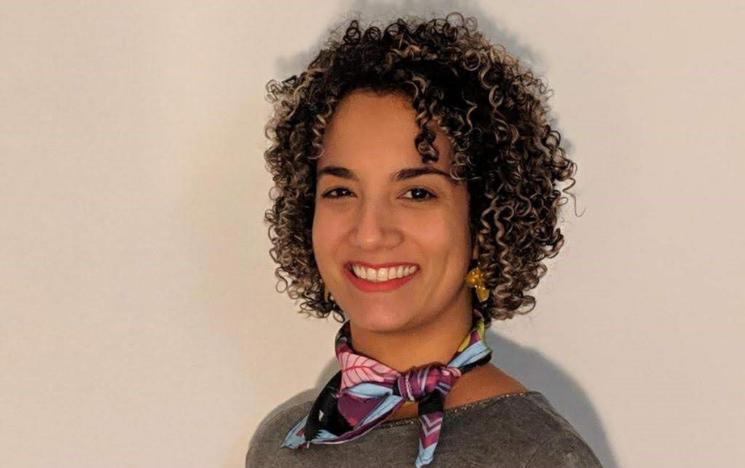 Maria's story
Trained as an industrial engineer in Colombia, Maria has always sought ways to help her country. While working as an engineer, she developed a curiosity about designing impactful interventions to solve social problems, which led her to the field of international development and her Masters degree in Development Studies at Sussex.
Career history
Since completing her Masters, Maria has worked in several non-profit organisations and Colombia's public sector as a consultant in conflict-affected areas. Most recently, she has worked for the Washington DC-based organisation the Trust for Americas as a Project Manager specialising in Latin America and the Caribbean, where she launched a project for women's empowerment in Mexico (VIVE).
It was her work leading the VIVE project which led to Maria being selected as a global finalist for the Social Impact Award in the British Council Study UK Alumni Awards 2020. By February 2020, the VIVE project had provided a positive impact to more than 55,000 vulnerable women through vocational training for women's empowerment to prevent gender-based violence in Mexico.
Now, Maria is undertaking a mid-career management program for proven leaders at Stanford Graduate School of Business, to further develop her skills.
Maria's top career tips
Maria joined us at our Make it Happen Careers in Development, Not-For-Profit and Charity event in March 2021, where she and fellow alumni shared their career insights and top tips for entering this competitive sector.
At the event, Maria explained how working in development is hard and requires various skills including critical thinking and resilience, so it's important to have passion and determination. It's also important, she explained, to travel to the field if you can to gain a perspective of the needs on the ground. To be successful, she added, you have to be open to see, listen to and learn from the local community.
For those trying to figure out their career path, Maria suggested having a clear vision of what you want to do, knowing your values, and then thinking about where your skills will fit. Identifying her own strengths and values helped her shape a career as an expert in international cooperation and project management.
Visualise what you want to do and where you can add the most value"

Maria Fernanda Sierra Perea
Maria also emphasised the importance of networking. When she moved to the US, she didn't know anyone so relied on networking and making virtual connections. She searched for and sent messages to Sussex graduates in the area on LinkedIn, drawing on their mutual point of interest having both studied at Sussex. She was able to organise "informational coffees" with her newly found network, taking people out for a coffee to chat about their career and ways she could get into the sector.
She continues to believe in the importance of networking and still actively stays in touch with her fellow Sussex alumni through her role volunteering as a consul in her local area and on our exclusive networking platform Sussex Connect, where she is offering help and mentoring. Connect with Maria here or sign up if you haven't already.
---
You might also be interested in: