Alex Bruce
Alex Bruce (Biomedical Science 2010) is the founder of sustainable drinking straw company Turtle Straws.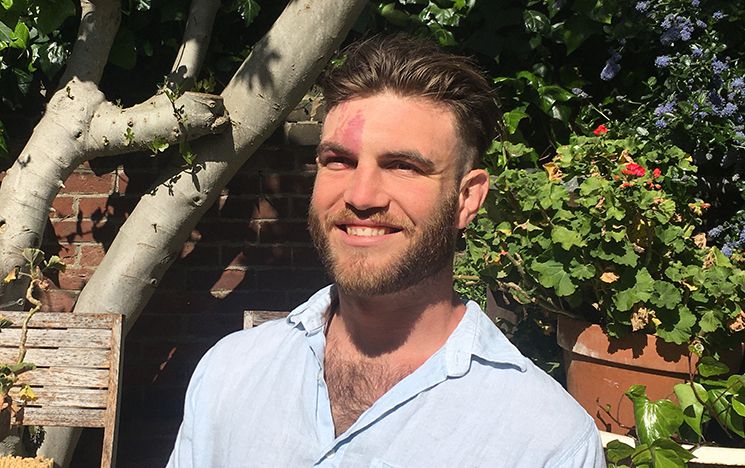 Alex's story
After graduating in 2013, Alex spent a few years of working and travelling around the world and became acutely aware of the amount of plastic waste washing up on beaches. This sparked the idea for a biodegradable straw made from wheat.
What did you do after graduating?
I went and worked for Neilson Active Holidays as a nanny in Greece and Turkey in the summer and in a variety of roles in the Alps in the winter. It was a very fun time.
What sparked the idea for Turtle Straws?
The amount of rubbish I saw washing up on the beaches whilst travelling, combined with a love of Mojitos!
What has been your biggest challenge in starting Turtle Straws and how did you overcome it?
I didn't know anything about business or sustainability or selling. So I had to throw myself into it and embrace the grind, but I'm in love with the process of passing my message onto businesses and consumers.
What's your philosophy on sustainability?
Concentrate on one thing that's easy to change in your life personally and then keep that, maintain that, and then add new things eventually. So the answer for most people is not to become a vegan and eliminate every bit of plastic from your life: the answer is to change the straws you are using and use a bag for life. If we can get more people making these little changes, that will make the big difference we need.
What are you most proud of in your life?
Somehow figuring out how to muddle through biomedical science while not really knowing what was going on.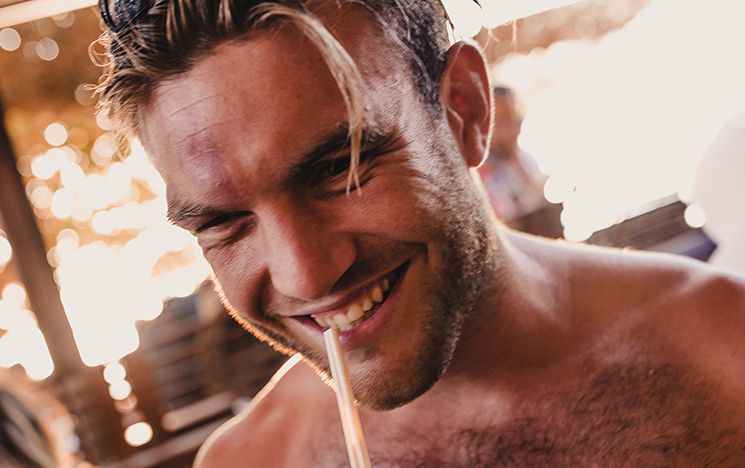 Do you have any top tips for budding student entrepreneurs?
Just do it. Everyone tells you should stick with a real job but if you persevere you'll have a giggle at the naysayers in no time at all. Also, don't worry about money: worry about delivering a kickass product or service. Do that and money will be a nice side effect.
What do you love most about your job?
I have not set an alarm for a very long time.
How has Covid-19 affected your life and business?
I sell to the hospitality industry so it's slowed me right down. But we do what we can and the number of people I have spoken to in this time who tell me they really want to do good things for the environment is truly heart-warming.
What has been the most memorable moment of your career so far?
The day I sold 1 million straws to Neilson Active Holidays. In terms of a business milestone 6 months into starting the company, it was huge.
Who has influenced your life most and why?
My Dad: a calm, stoic influence who purposely or otherwise has taught me the values of intrinsically measuring success and the value of family and close friends over anything else.
Also, Jake Schofield: another Sussex alumnus who founded Labstep and told me over coffee one morning to pull my finger out have a crack at something.
What's the skill you'd most like to have?
Probably to be an absolute assassin on the Brazilian Jiu-Jitsu mats.
What piece of advice would you like to give to yourself if you were still a student at Sussex?
Don't worry about it.
What extra-curricular skills did you develop at Sussex and how have these helped with founding your business?
Playing rugby and the time spent grafting for the club taught me how to read people, share my opinions, be extroverted, tell good stories, and delete a beer in a manner that still impresses today.
Quick-fire questions:
Favourite place on campus? / In the world?
Campus: we had some fun times in the Park Village common room.
World: Le Rond Point in Meribel after an afternoon in the Val Thoren Snowpark. Specific.
What are you currently reading?
Narconomics byTom Wainwright.
What's the soundtrack to your time at Sussex?
Mysterious Girl, Never Forget.
---
You might also be interested in: