Liam Hackett
Liam Hackett (Business and Management 2009), is the Founder and CEO of national anti-bullying charity, Ditch the Label and Managing Director of Hackett and Tiger, the digital marketing agency. He is a fellow of the Royal Society of Arts and winner of the 2014 Youth Sussex Business person of the Year.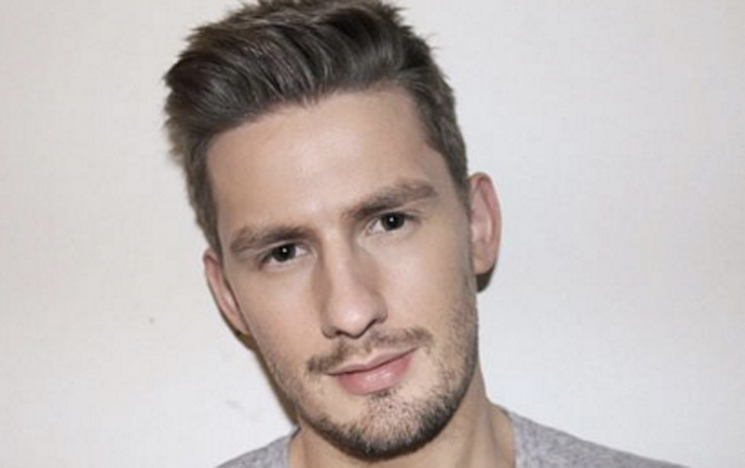 Liam's story
Liam often writes and comments on issues surrounding bullying, human rights, equality and digital media.
Prior to Sussex you were recognised as an 'Influential Young Person' for having over 250,000 followers on social media by the time you were 15 (2006). Is there a specific turning point from your early teenage years which inspired you to become an activist?
I was bullied continuously through school and used social media for pure escapism. I shared my experiences of bullying online and from this thousands of people came forward to talk about their own encounters. Initially, I was angrier at the people who had bullied me, but then I gradually began to understand them and the reasons why they bullied – perhaps they were being bullied themselves, or from an abusive background. Ditch the Label started purely from my own experiences and motivation to help others feeling disempowered and embarrassed about bullying.
What initially attracted you to study at Sussex and what are your fondest memories of student life?
I came out as gay when I was 16 and already knew that Brighton was a diverse place. I figured that London would be a little too much and got a really good feeling for Brighton when I first visited. I really enjoyed my time at Sussex, I got up to so much stuff when I was there. I think my fondest memory was snow surfing down the huge hill behind Park Village on an abandoned mattress with my housemates in first year - either that or working on my dissertation. I realise they are miles apart on the cool spectrum but I chose a topic I was really interested in and submitting that final piece of work was euphoric.
As someone who started an organisation upon leaving University, in what ways did your experience at Sussex prepare you to become an entrepreneur?
I have always believed that people are born entrepreneurs and I think my experience in running my own businesses has just cemented that. Sussex gave me a lot of the technical skills I needed. I began to understand how things within business and the media worked but have also learnt a lot on the job.
Congratulations on the publication of your latest Annual Bullying Survey. Which statistics surprised you the most and why?
Thank you. For our latest edition, we chose to explore appearance-based bullying as we know that it is consistently referenced as the most popular reason for bullying in the UK. We found that for just over half of those who had been bullied, it was because of attitudes towards how they looked and they wanted to change themselves as a result. We also found that one in two teens have actually bullied another person and, as a result of bullying, one in three had self-harmed, 27 per cent truanted from school or college and 14 per cent developed an eating disorder.
Who inspires you?
I am inspired daily by the people in my teams and those who we work with. It is important to surround yourself by positive influencers who encourage you to continuously self-improve.
What are you passionate about?
I genuinely don't see much of what I do as work; I would rather be in the office at 9pm on a Wednesday than spending the evening watching TV at home.
What do you consider to be your biggest achievement and why?
At one point I was hospitalised and had to have stitches in my face after I had my head slammed continuously into a car. I saw myself as the reason why I was being bullied, as opposed to the attitudes and behaviours of those doing the bullying. Needless to say, I had absolutely no confidence or feelings of self-worth. My biggest achievement was not only overcoming that, but forgiving those who made my life a living hell. I am genuinely at a point where I completely embrace everything about me.
Do you have a favourite relaxation activity?
My accountant thinks that I eat out too much, but I think she's wrong...
Is there something which you can't live without?
Music: I've always enjoyed it. Sometimes our office is like a night club, but it works.
Finally, what is the most important lesson that life has taught you?
Life has taught me that it is okay to feel things. Our society has a huge emphasis on always being positive, but in reality nobody is in that frame of mind 100% of the time. Another thing I've learnt is the fact that fruit smoothies are really bad for you. I wish I knew that when I was at Uni. I drank so many.
---
You might also be interested in: