Shin Suzuma
Acclaimed pianist and composer Shin Suzuma (Music Informatics 2008) returned to Sussex in December 2019 to play alongside the University of Sussex Symphony Orchestra, who recreated their own vivid and exciting programme from 50 years ago, when they played as part of the opening season of the Gardner Arts Centre.

Shin featured as soloist on the Steinway piano. Here he reflects on his time with us at Sussex.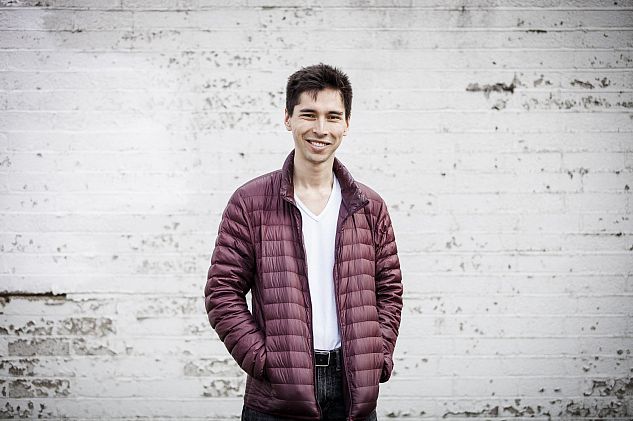 Why did you come to Sussex?
After four years at Chetham's music school, I started at the Royal College of Music. However, it soon became clear that I had gone there without much thought and, as it dawned on me that I would be in another formal music institution for another four years, I decided to pursue my original plan – which was to study computer science.
At the time, Sussex was offering a Music Informatics degree, which was the only degree of its kind. Not wanting to give up on music all together, this seemed like the perfect balance between learning something new whilst developing my piano playing, as the course offered to cover some of the cost of private piano lessons.
Ed Hughes and Martin Butler were extremely supportive. They encouraged me to give concerts and to get in touch with Ian McCrae who was the conductor of the University of Sussex Symphony Orchestra. Through that, we put on a performance of Rachmaninov's 2nd piano concerto, which had always been a dream of mine.
What were your first impressions?
My first impression of the campus was that it felt like a lovely village! I was fortunate enough to be sharing a house with an RA [Residential Advisor] which made my first year so much better, as we became good friends. My classmates were all excited about the course and I felt like the whole experience was a breath of fresh air!
Is there a particular spot on campus that stuck in your memory?
The main concert hall back then was the lovely Meeting House with all the small stained glass windows. Really beautiful to play in too. Sadly I wasn't there when the Attenborough Centre for the Creative Arts was in full operation, but I've since been back and it's absolutely brilliant!
What are you most proud of so far?
During my time at Sussex, it would have to be playing the Rach 2 with Ian. Outside of Sussex, playing the Rhapsody on a Theme of Paganini, also with Ian, at the Lewes Town Hall is definitely up there! I have a recording session coming up in British Grove Studios where five of my pieces will be recorded by the Parralax Orchestra, which I couldn't be more excited about.
And finally, after having played Beethoven's Piano Concerto No. 3 at school, but never with an orchestra, I'm really excited to have the opportunity to come back to Sussex to play it properly on Saturday 7 December with the University of Sussex Symphony Orchestra as we recreate the especially vivid and exciting programme from 50 years ago, when they played as part of the opening season of the Gardner Arts Centre on 8 December 1969.
You are a dedicated pianist, composer and teacher... what is your favourite of the three?
I couldn't possibly choose! I've taught children with special educational needs, to lawyers and CEOs who just need a break. It's always so rewarding to see progress. I've met so many interesting people through teaching. I've been playing the piano for 25 years, so it really feels a part of me, cheesy as that sounds.
I've always loved improvising and so composing is a natural extension of that. I've been composing professionaly comparitively recently but it's led to some totally unexepected and fun projects (writing for a magic show for example) and hearing your music performed will never get old!
How did you get involved with Orchestra of Sound and Light and what did your involvement look like?
A few years after I had left Sussex, Ed Hughes reached out to me and asked if I'd like to play some of his music in a small ensemble. We performed Ed's music that had been written with education in mind so parts of it were easy to play. This allowed us to bring the performance into schools and involve the students in the performance, no matter what their ability.
We also worked on how to use technology to facilitate this process further. iPads showing the score of the piece we were playing were given to each student and, cleverly, the iPad would be able to show where exactly where we were in the music as we performed – so the students would never get lost! This culminated in a performance in the Brighton Festival, alongside many of the students who took part in our workshops.
Orchestra of Sound and Light, 6 May 2018 at the Brighton Festival (ACCA)
If there was one thing you could change about your time at Sussex, what would it be?
I might have composed more, recorded myself playing my work, as well as some classical pieces too, whilst also getting to grips with modern music production. These things are trickier to learn when you don't have access to expensive music equipment – or a seasoned professional who can give you advice!
What is your biggest piece of advice to students at Sussex today?
Follow through with your ideas, and collaborate. Most of your projects will seemingly not lead anywhere. But the experience of seeing your projects through to completion will accumulate and you'll realise that actually, nothing goes to waste.
Don't get caught up asking yourself "Is my idea good enough? Is it worth it?", just do it! Plus, you never know if someone, years and years down the line, might come across an old project of yours and show an interest. And who knows where that might lead!
You can find out more about Shin and his music by visiting his website here.
To book tickets for the concert follow this link.