Haddy Darboe
Haddy Darboe (Anthropology and International Development, 2016) is a corporate fundraiser at Street League, a charity that aims to tackle poverty and support youth employment through the power of sport.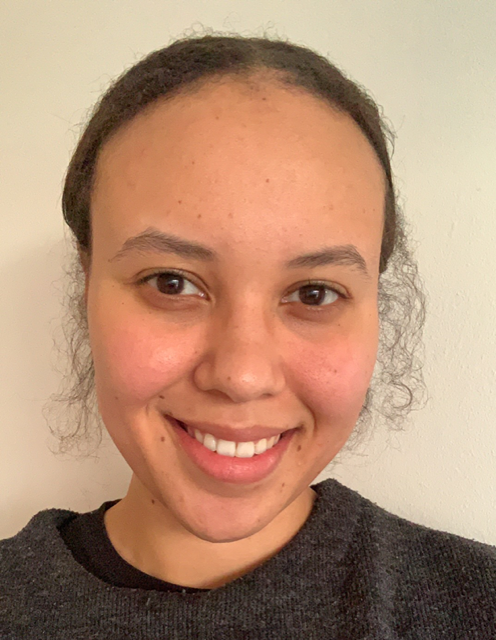 Haddy's story
Haddy Darboe is passionate about driving social and developmental change and always knew that she wanted to work in the charity sector. In this career profile, Haddy shares her journey and offers some tips and advice for others keen to follow a similar path.
Time at Sussex and a change of plan
While she was studying Anthropology and International Development at Sussex, Haddy also took part in paid and voluntary work to fundraise and campaign for a range of social causes. She initially imagined that after graduation, she would be taking her skills overseas to places such as The Gambia where she has family heritage. However, during her time at Sussex, she realised that she would be best suited to applying her knowledge to a job in the UK where her understanding of the people and culture is greater.
Job hunting and staying motivated
After months of applying for jobs in London and feeling that she was not getting anywhere, Haddy widened her search and found a job in Reading as a Corporate Partnerships Executive for a charitable foundation.
To help her stay motivated in applying for jobs when faced with a number of rejections, Haddy tried to view the application and interview processes in a positive light and as a way of practicing her skills in these areas. She also suggests that widening your focus and applying for jobs you don't think you want initially could reap rewards – as you might be pleasantly surprised!
An early challenge
Nine months into her position, Haddy faced the biggest challenge in her career so far when she was made redundant due to the Coivd-19 pandemic. However, she was able to use this as an important learning experience as it taught her how to deal with conflict and anxiety. She used the experience as an opportunity to show prospective employers that she is a motivated self-starter who is eager to keep going and overcome hurdles that come her way.
Current role as a corporate fundraiser at Street League
Haddy's role involves fundraising through the creation of corporate partnerships and managing clients corporate social responsibility (CSR) goals. Haddy's day to day work includes managing people and communication channels, as they work to build strong relationships with large corporations.
Haddy's top tips for current students
Showcase the employability skills that you have acquired during your time at Sussex. For example, to illustrate your experience with the corporate sector, you can talk about any retail experience you may have
If you have been part of a society, you can mention any experience you may have gained in event management, fundraising and teamwork for example.
Be open and honest with prospective employers about your skills and knowledge – they understand and respect that we are all on a learning journey.
Time to connect
You can find Haddy on Sussex Connect where she is willing to help with things such as an introduction to her connections and answering industry-specific questions. If you aren't a member of the Sussex Connect platform yet, then take this opportunity to set up your account now! The platform is the perfect opportunity to link with alumni such as Haddy, find out about future events and create sustained meaningful relationships with the Sussex community.
---
Haddy kindly appeared as a guest speaker at our Careers in Development, Charities and Not-for-profit event, which was part of the Make it Happen...Careers with Sussex Alumni 2021 series. Haddy candidly shared her story and provided a refreshingly honest account of her career journey so far.
---
You might also be interested in: