Maggie Carroll
Maggie is the founder of Vixen Digital, a digital marketing agency in Brighton.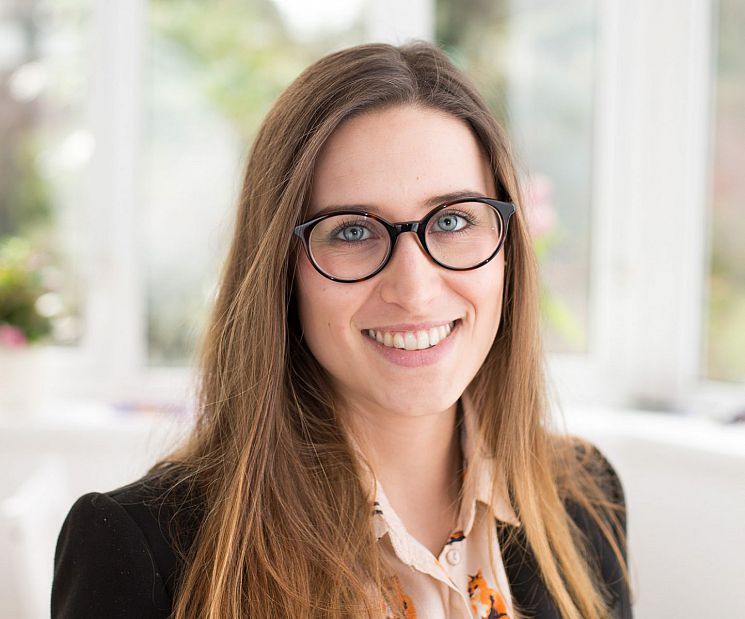 Maggie's story
In 2010, Maggie moved to Sussex from her hometown of Warsaw, Poland to study Media & Cultural Studies. After completing her BA, she undertook a part-time MA in Digital Media whilst working at the Sussex Innovation Centre.
Maggie went on to work in the digital marketing industry and, in 2017, set-up Vixen Digital.

What are your favourite memories of Sussex?
I used to love having lunch in the sun or taking a stroll around the campus, chatting and making friends. My friends and I would meet after lectures and in between library studying sessions.
Where's your favourite place in the world?
Back home in Poland, my family owns a small cabin in the woods. I used to spend my summers there as a kid and anytime I visit it brings out the best memories of my childhood. It's my 'feel good' place.
What attracted you to studying at Sussex and did you have a goal already in mind when you arrived on campus?
Many of my friends chose London, but I wanted to live in a smaller city and by the seaside. I knew I wanted to complete both a BA and an MA degree and then start a career in advertising. As a renowned digital hub, Brighton was a perfect location to kickstart my career and, eventually, set up my own business.
Tell us about a turning point in your life...
After graduating I started working for a start-up software company based in the Sussex Innovation Centre on campus. My employer was very supportive and flexible, which allowed me to continue my part-time MA degree while working. I met many inspiring entrepreneurs there, who motivated me to start my first business with some of the people that I had been working with.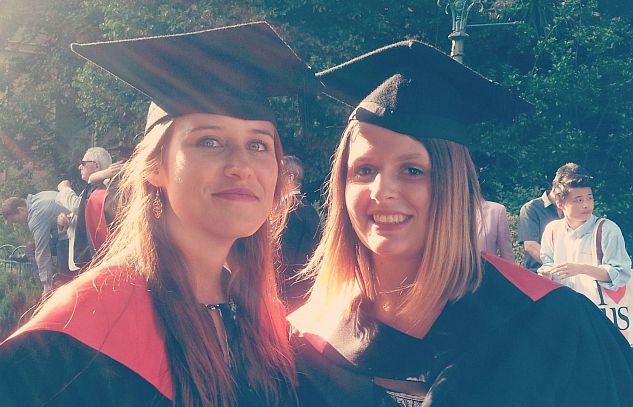 How do you keep your motivation working for yourself?
It was hard in the beginning but as the business grew I had plenty of things to get on with each day. It became like any other job: you just come in and go through your tasks. Winning new clients and achieving good results for the existing ones is very rewarding and always gives me the motivation to keep going.
As a digital marketer and entrepreneur, do you have any top tips to for getting content seen and growing your visibility?
Make sure that your content is accessible, easy to find and simple to read/view.
Share it as much as possible and get others to engage with it and share it with their network.
Get out there and network with people within your industry: they might be happy to help out by spreading the word.
What is the most important lesson life has taught you?
Never burn your bridges, both in personal and professional life – having a network of people and businesses is a great place to look for help if you ever need it.
What are the biggest challenges of running your own business? And what brings you the most satisfaction?
Finding new clients: it's hard work that requires many skills, a lot of time, dedication and a bit of luck. As a marketer, you go on a journey with the client; the best journeys are when you help small businesses grow into large ones, especially when you've been working with them since the start of their adventure.
A person who never made a mistake never tried anything new."

Albert Einstein - Maggie's favourite quote
What are you passionate about?
Many of my clients are small and medium businesses (some of them just starting up) who are trying to compete against bigger and more established companies. Helping them win clients, contracts or make sales can turn their careers and lives around. I'm very passionate about helping other people succeed by helping them realise and fulfil their dreams, goals and ambitions.

What qualities do you most admire in other people?
I admire people who are not afraid to share their opinions, but who are also eager to listen to conflicting points of view. Greatness comes from being able to admit that you were wrong and not being afraid to change your mind.
What single piece of advice would you give to a current student interested in social entrepreneurship or starting their own business?
Have a specific goal in mind, prioritise and focus on one task at a time. When setting up your own business, it is easy to get overwhelmed with a never-ending to-do list. By completing one task at a time rather than jumping in between too many jobs, you'll be more likely to complete it and have the peace of mind that your to-do list is getting shorter.
---
You might also be interested in: