Elizabeth Bernholz aka Gazelle Twin
Composer and producer Elizabeth Bernholz graduated from Sussex in 2006 with a BA in Music.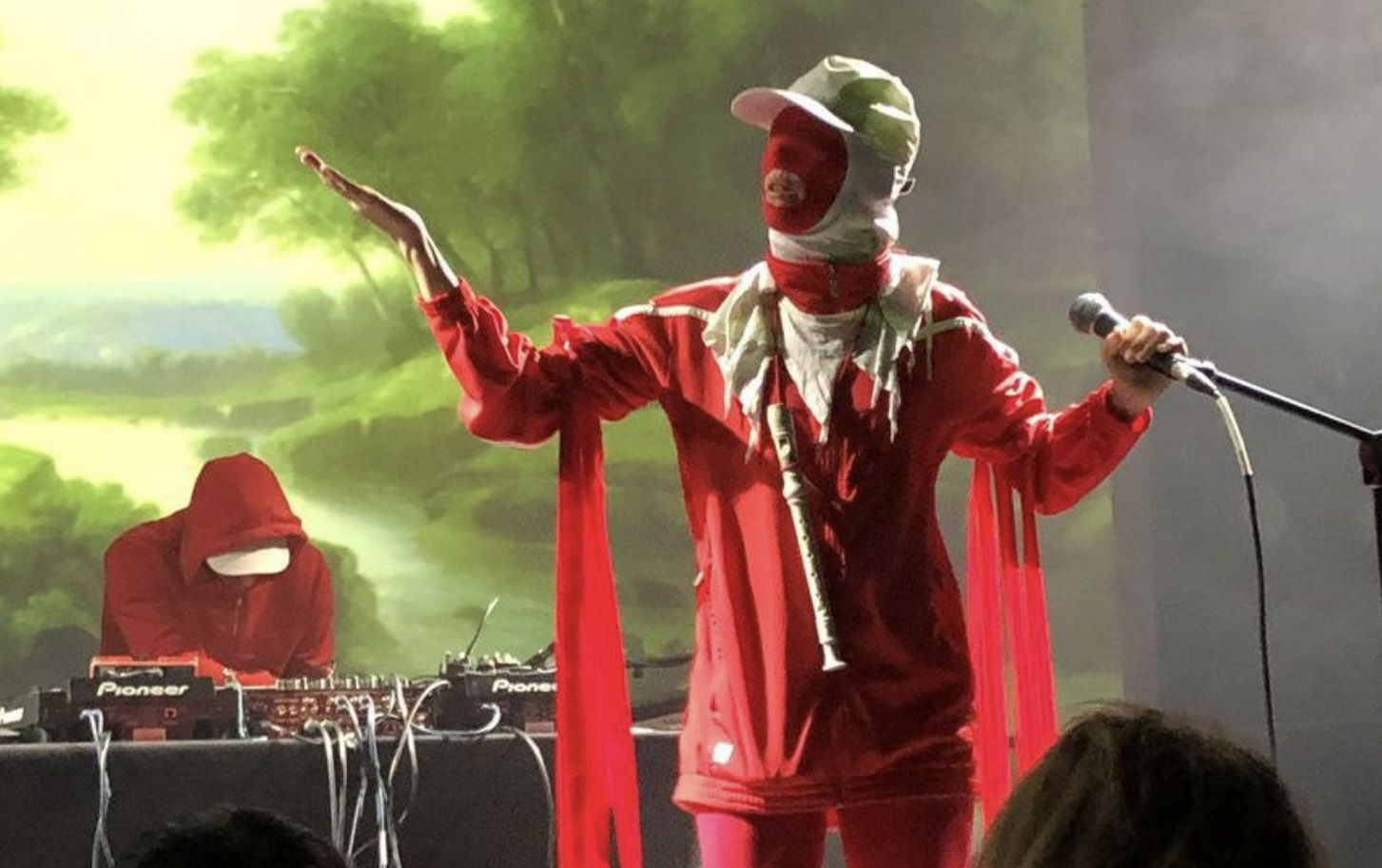 Elizabeth's story
Elizabeth has released five studios albums under her Gazelle Twin pseudonym, including The Quietus' 2014 Album of the Year, UNFLESH.
Giving Back
In September 2017, Elizabeth delivered an alumni masterclass to current Sussex students, sharing her DIY approach to composing, producing, releasing, performing and promoting music as an independent artist.
Performance
She returned to campus to perform at the Attenborough Centre for the Creative Arts on Thursday 11 October in support of her latest release, Pastoral. (Image below via Resident).
Follow Gazelle Twin on Twitter, Facebook and Instagram.
What inspired your new record, Pastoral?
Many things really, but ultimately it was me re-addressing what it means to be English in the face of changing political mood - one that seems to be simmering on the edge of fascism, and retro-ethics.

It feels like a reflection of a country at a point of chaos and farce, rather than a commentary. Was that the intention?
Yes - it reflects a mood, certainly. And from my own perspective of course. I feel as though this mood has been growing over the past decade. There has been a rise in nationalistic tendencies for a while, even in stuff as innocent as supermarket branding - the way things are worded, "trust British" etc.
Can nostalgia or patriotism be a force for good?
If it was centred on concerns such as obliterating poverty, providing education for all, welfare, refuge and exporting an attitude of openness and inclusion then YES. But it doesn't. To me it simply translates as tribalism, paranoia, and selfishness.
Do any tutors or modules from your time at Sussex stand out as being particularly influential or memorable?
Of course! I was always really encouraged and supported during my studies at Sussex by all members of the (then) music department - Martin Butler, Ed Hughes, and Joe Watson were especially lovely to me. I really enjoyed all the lectures and spending time in such a friendly place.

Your music is theatrical and performative in its aesthetic. Were you involved in theatre and dance as well as music when you were at Sussex?
No, not really, I had done so when I was at school, and definitely caught the drama bug when doing Theatre Studies A Level. Ultimately I wanted to just be a composer and not a performer but somehow the two ended up merging together. Art also came into it as well. At school I thought I would go to art college right afterwards, but music took over. It's nice how they've all conjoined.
---
You might also be interested in: