Anna Gregory-Hall
Anna Gregory-Hall (Media Practice and Theory 2006) is Head of SEO for holiday rental company Snaptrip.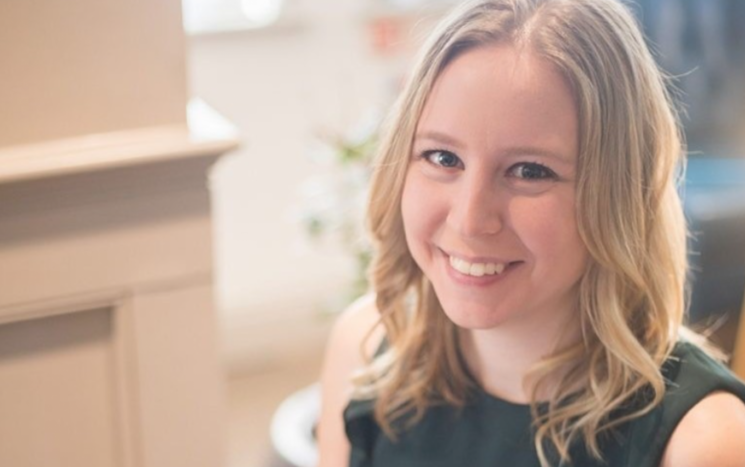 Image: Engage Digital Marketing
Anna's story
After graduating from Sussex in 2009, Anna realised that she enjoyed studying too much to jump straight into work. As a result, she completed a Masters degree in computing, which culminated in her landing a spot on a graduate training scheme in IT and business consulting. After gaining a few years of experience, Anna found that her passion was in digital marketing and specifically search engine optimisation (SEO).
What made you choose Sussex?
It was the easiest decision of my life. As soon as I arrived on campus for the open day I felt at home. I don't know if it was the impact of the sunshine beaming through the Meeting House windows, the thrill of being in Brighton, or the fact the course was exactly what I was after, but it just felt right.
Tell us a little bit more about your industry and your role?
I'm now Head of SEO at a holiday rental company called Snaptrip. My main duty is to support the team to increase the amount of traffic we get from search engines for our target keywords. Working in travel is something I dreamed of doing since Sussex encouraged me to expand my horizons. I love that I now work in an industry that helps others to see the world!
What is your favourite place in the world?
Brighton is definitely up there as one of my favourite places in the world. I feel so at home every time I visit, even after all this time. Other than that, Costa Rica is a beautiful country that I've often written about on my travel blog, Would Be Traveller. I love its commitment to the environment, its wildlife, its people, and the weather definitely helps too!
What drew you to work in the technical side of digital marketing?
I have always had a keen interest in technology, ever since winning an award for 'Best Use of Technology' for a website I designed and built from scratch aged 12. This, together with the technical and practical side of my degree, helped me realise SEO was the perfect fit for my skills and interests.
How do you think your Media Practice and Theory degree helped prepare you for your career?
It was invaluable in introducing me to a range of career paths and forms of media. I most enjoyed the interactive media module – it helped me realise that my future lay in digital marketing. The group work helped prepare me for working with and guiding others, while the dissertation helped me learn how to focus and write more words than I knew possible!
What makes you so passionate about female representation in technical job roles?
I have had my fair share of imposter syndrome since leaving university and would often put it down to being a female in a heavily male-dominated field. Over the past few years, I have grown in confidence thanks to the advice and encouragement of supportive line managers and women role models in my industry. I'm passionate about helping others reach their potential – and sharing my experience with anyone that shows an interest in technology is a huge part of that.
What are you currently reading?
I'm a huge fan of murder mysteries and thrillers and have just finished Richard Osman's The Man Who Died Twice. I love its old-school charm and quirky humour, which makes light of what could be a sad and tricky subject. Next up on my list of books to read is Murder on the Links by Agatha Christie. I love her books, and my aim is to get through them all eventually!
I'm passionate about helping others reach their potential – and sharing my experience with anyone that shows an interest in technology is a huge part of that."

Anna Gregory-Hall
What do you love most about your job?
The thing I love most about working at Snaptrip in SEO is that the entire team understands how important it is as a marketing channel. Search engines drive a huge amount of traffic and revenue to all our different websites, so will always be a priority for content writers, developers and the leadership team.
What is the soundtrack to your time at Sussex?
Indie music was a huge part of my student life at Sussex, and I spent many a Thursday night dancing to The Fratellis, Bloc Party and The Killers at The Gloucester. I also vividly remember attending The Great Escape music festival in Brighton with a friend and sitting on a bin to watch We Are Scientists play an intimate gig at Audio on the seafront. It turned out to be the best seat in the house!
Where was your favourite place on campus?
The East Slope Bar will always bring back happy memories of seeing The Kooks playing live, meeting up with friends and enjoying huge platefuls of chips!
---
You might also be interested in: