Polly Gilbert
Polly is co-founder of non-profit TAP London and Marketing Director at FinTech start-up GoodBox. She graduated from Sussex in 2014 with a First Class degree in English and History.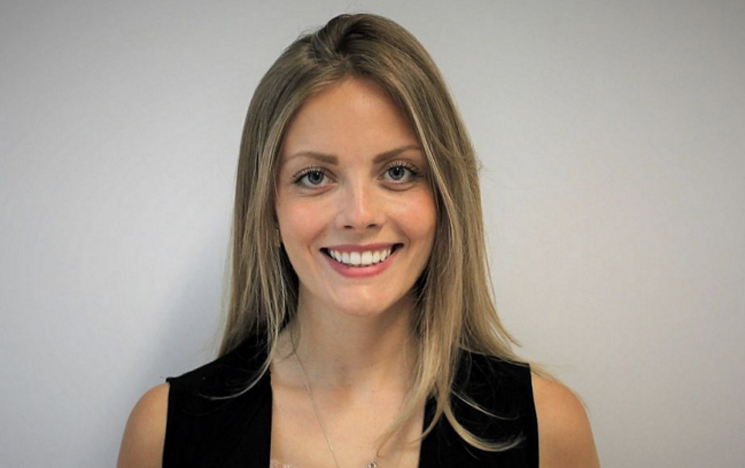 Polly's story
After beginning her career in advertising at Y&R and on the J. Walter Thompson graduate scheme, Polly quit to found TAP London, an organisation which explores technology-based solutions to homelessness. Since launching in 2017, TAP has provided over 400 hours of employment to Londoners experiencing homelessness through their innovative vendor programme, and launched a city-wide giving initiative in collaboration with the Mayor of London.
You can read more about the initiative at www.taplondon.org or follow TAP on Twitter at @LondonTAP.
TAP is volunteer-led, meaning that Polly also works as Marketing Director at FinTech company GoodBox, who build hardware and software solutions specifically for charities.
What inspired you to set up TAP London?
My co-founder and I were inspired to set up the organisation after witnessing the growing inequality and poverty in London. There is a universal feeling of wanting to help, but not being sure how to. TAP was founded to provide people with an easy and effective way of giving; one which enables those of us who no longer carry cash to do their bit in tackling homelessness.
What are the biggest challenges involved in setting up and running your own charity?
Funding is the eternal sword looming overhead.
…and what brings you the most satisfaction?
Seeing the fruits of our labour. Since launching our campaign with the Mayor of London, we've raised double what we had anticipated. Knowing that the money we've helped to raise will make a real difference to the lives of those that are homeless in London is the ultimate satisfaction.
How do you spend your days off?
I'm a workaholic, and find it hard to switch off. But when I do, I enjoy watching Spurs struggle their way through the Premier League from the comfort of my local pub, cycling around London and reading. Murakami's latest novel is currently on my bedside table.
Tell us about a turning point in your life...
Quitting a well-regarded graduate scheme to go my own way and set up TAP London.
What part of the Sussex experience has helped you the most in later life?
The support network I made there. Some of my best and greatest friendships were forged at Sussex.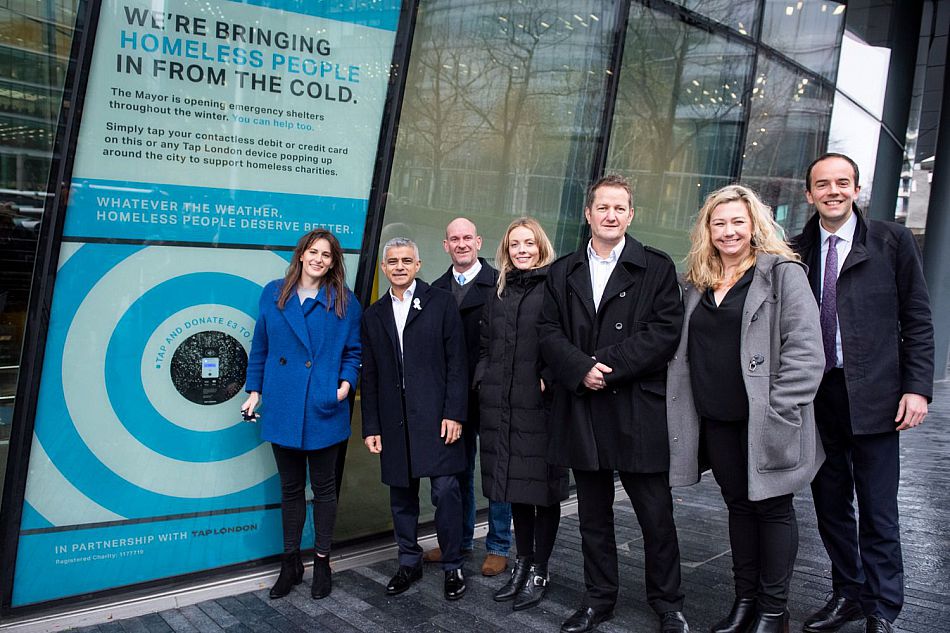 Sum up your time at Sussex in one line...
It was a liberating, educational and very fun experience.
Did you have a favourite spot on campus?
I have very fond and hazy memories of East Slope bar (RIP), and had a particular affinity with the library.
Any stand-out Sussex memories?
Bonfire night at Lewes. Travelling to Israel and Palestine as part of my third year history module.
What single piece of advice would you give to a current student interested in social entrepreneurship or starting their own business/charity?
It's very tough to take something from an idea to reality. Persevere... it is possible!
What can't you live without?
Water. I drink a lot of it and become extremely anxious if my water bottle isn't close at hand.
What was your first job?
Washing hair at Toni & Guy aged 15 (with a special underage permit from the council). I was subsequently demoted to floor sweeper, due to inability to properly wash out conditioner.
What's the best piece of advice you've had?
Big decisions, the fear of potentially bad outcomes and nerves can get in the way of progress. Always adopt an attitude of playful curiosity and you'll keep moving.
What's the skill you'd most like to have?
I really wish I was better at maths.
What do you consider to be your biggest achievement?
After years of hard graft, launching TAP in partnership with Sadiq Khan felt like the achievement of a lifetime!
---
You might also be interested in: