Neil Chalk
After graduating, Neil worked on group awareness in collaborative virtual environments as part of the Atkins Research and Innovation department, including EU funded research.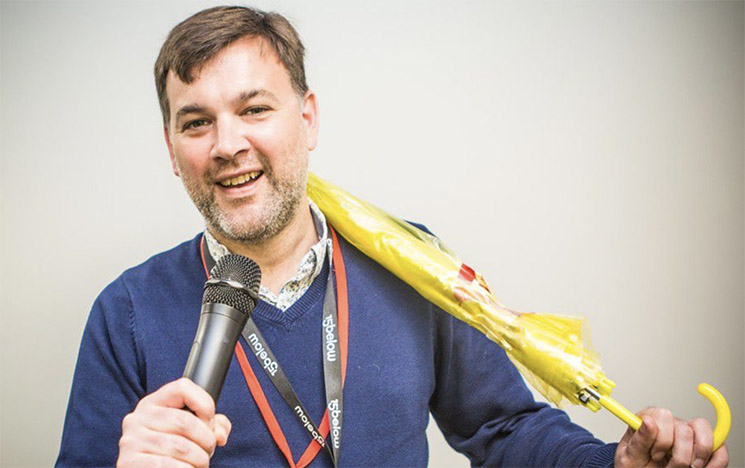 Neil's story
In the last 14 years, Neil has enjoyed various roles in the development of market-leading notification solutions for the travel industry at 15below. This includes packaging up best practice workflows and content in the community model of development, as well as looking for benefits from technological changes that affect the industry.
How did you get started in the industry?
Through a summer cover role for internal first line support at a large engineering consultancy firm. This led to a student placement and a full time job in the Management Consultancy business unit. It's worth looking out for summer jobs and putting the effort in: you never know who is watching!

What's been the biggest challenge in your career so far and how did you overcome it?
Helping to setup the 15below Australia office. Working as a project manager with the technical staff so far away (in Brighton) required making use of informal networks and effective communication.
What's the most surprising thing you've encountered in your industry?
How much all IT projects rely on human interaction and communication to be successful. The "soft skills" you learn working in group projects at uni are probably the courses with the longest-lasting benefit.
What gets you out of bed in the morning?
Working on a team that has a clear purpose and that is delivering. It's a great feeling to be part of something that helps make other people's working lives easier – and hopefully takes the stress out of passengers' disruption.
We are always in search of alumni from different backgrounds with interesting careers and a story to tell. If you think you, or any Sussex friends, would make a good interviewee, please let us know at alumni@sussex.ac.uk.
---
You might also be interested in: