What to do with a Biochemistry degree
Explore the careers you might be interested in going into after studying a Biochemistry degree.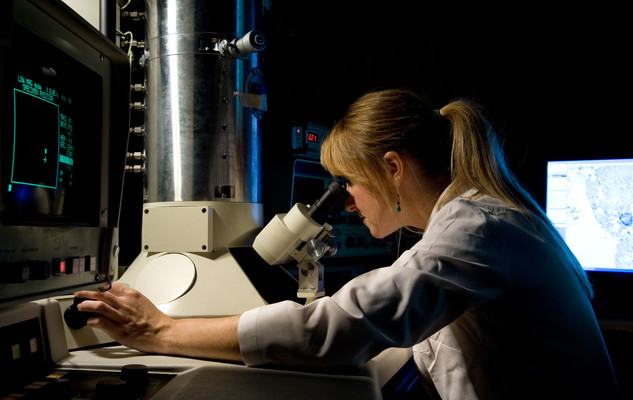 What can you do with an undergraduate Biochemistry degree?
Biochemistry students can go into a number of careers, including biology, and sometimes with further study, medicine.
If you decide to study at Sussex, you can choose from a range of modules and will get to practise your skills in laboratory sessions. Find out about our courses and course content.
Already at Sussex? Visit our careers site.
What jobs can you get with an undergraduate Biochemistry degree?
Jobs may include, but are not limited, to:
analytical chemist
biomedical or forensic scientist
data scientist
ecologist
[jobs in] energy, environment and health
engineer
food, bio- or nano- technologist
pharmacologist
researcher
science writer
scientific laboratory technician
toxicologist.
If you haven't studied a degree yet and you're considering a Biochemistry course, you may want to browse our:
What do our Biochemistry graduates do?
Hear from some of our Biochemistry graduates about their careers beyond Sussex:
Skills
You may develop skills including:
analysis and problem solving
independent thinking
working in a laboratory
numerical and data analysis
verbal communication
teamwork and communication
IT
scientific integrity and ethics
writing with scientifc rigour
creative thinking
commercial awareness
entrepreneurship.
At Sussex, you can further develop your study skills by signing up for a range of workshops, tutorials and online resources.
Work experience and placements
You may be able to develop practical and technical experience during your degree through:
laboratory work
your final research project (if you do one as part of your course)
applying for research schemes such as our Junior Research Associate scheme for undergraduate students.
At Sussex, during your degree, you can also choose to apply for one of the below:
a professional placement
a research placement (you may able to do a research placement if you are a high-performing student on a selected science course)
an integrated placement if it is a requirement for a course.
This may help you gain skills and work experience before you graduate. You'll be responsible for applying for and securing your placement. Find out more about placements and internships at Sussex.
You may also want to look for work experience opportunities at organisations, such as:
government departments
research institutes and universities
pharmaceutical and biotechnology companies
the National Health Service (NHS).
---
What can you do with a Masters in Biochemistry?
You might want to pursue a career in any of the above jobs. Or you could think about continuing your education further.
At Sussex, we offer research (PhD) degrees in the following subject areas:
You may then be able to go into an academic career, including roles such as:
researcher
higher education lecturer
professor.
For more information about what to do after a Biochemistry degree, see the Prospects website.
If you're a current student, see more advice from our careers section.
---
You might also be interested in: