Placements and internships
Enhance your studies, gain invaluable experience and get a foot on the career ladder. At Sussex, you can gain the skills for the graduate job market by going on a placement or internship with UK and international companies.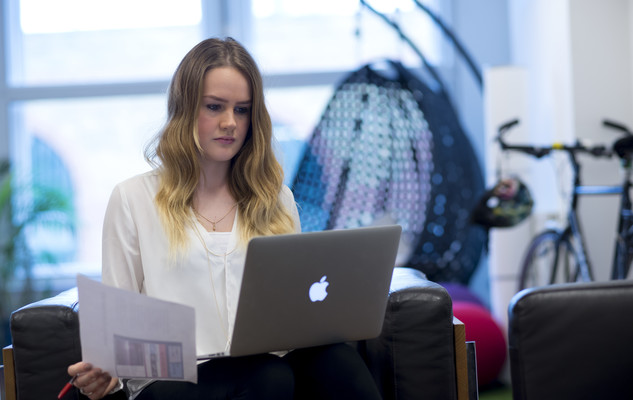 Placement benefits
A placement is a way to develop your skills in the workplace so that when you leave Sussex, you can go on to a range of roles.
Placements can help you:
get ahead of the competition. Employers are increasingly looking for relevant work experience for graduate jobs and schemes
explore career options before you graduate. You'll get an idea of the type of job or sector you might want to go into
gain industry and employability skills. Learn how to use software and equipment, or work on live projects. You'll also gain skills in team-working, communication and time management
develop your professional networks. You'll build a network of contacts for the future.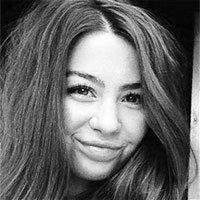 "I don't doubt that the experiences I've had will have a positive impact on my goal to be a lawyer with an international law firm."
Maddie DrabbleLaw LLB
Legal and Compliance Intern, GE Healthcare
---
Options
You can choose to apply for:
a professional placement
a research placement. You may able to do a research placement if you are a high-performing student on a selected science course
an integrated placement that is a requirement for a course.
Explore our undergraduate courses
Career Lab is our programme mostly aimed at undergraduate students. It is a series of opportunities designed to develop your skills, experience, connections and confidence throughout your time at Sussex. You can do a work experience preparation programme in your first year, apply for a UK summer internship or online global internship in your second year and work on a student consultancy project in your final year. There are many other opportunities, too.
With an internship, you'll gain experience and build networks. Companies are increasingly using internships as part of their graduate recruitment strategy, so an internship could help you get a graduate job.
We have links with employers in a range of sectors and have recently advertised opportunities with organisations including the NHS, Brandwatch and the Government's Economics Service.
---
How placements work
A placement means you work for a company or organisation for a set amount of time (40 - 52 weeks) during your degree. You'll be a paid employee at the company or organisation during your time with them.
You will go on your placement after Year 2 of your course. Your degree will extend as appropriate, so a three-year course will take four years to complete.
You apply for placements in the same way you apply for a job. It's a competitive process but our Placements Preparation Programme will help you identify your skills, strengths and areas of interest to help you create the best application and best prepare for interviews and the placement itself.
Our Placements Preparation Programme includes:
an interactive online course to help you get started – there are online modules available in both Year 1 and Year 2 of your degree
support sessions and drop-ins with the Placements team and Placements Connectors
a programme of events, including the Careers Fair, employer recruitment events and skills development sessions.
While you're on placement, you will also get support from a placement tutor in your school or department.
---
How to apply
When you get to Sussex, you can contact Careers and Entrepreneurship or register with the Placements Preparation Programme online. The programme will help you identify your skills and get the edge in applications and interviews.
You can find placement and internship vacancies (year-long and summer) on CareerHub, our online job search portal.
---
---
You might also be interested in