Chemistry
Choose from undergraduate courses, Masters and PhD degrees in chemistry.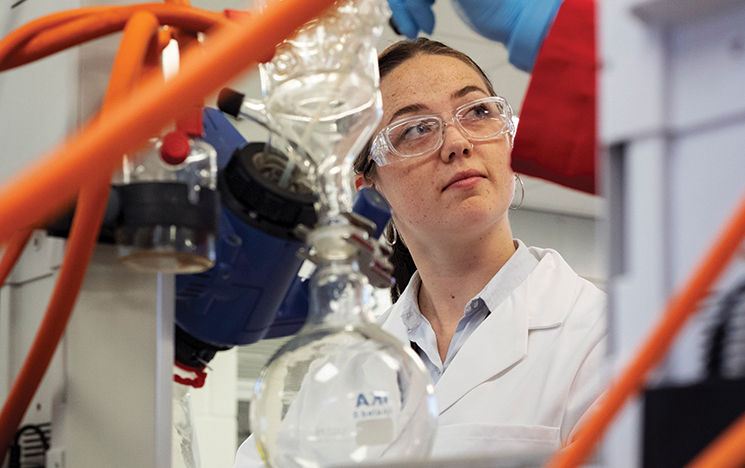 We work on chemical technologies for a sustainable future. From renewable energies to drug discovery, and from sustainable adhesives to low-waste catalysis – our researchers are working on tomorrow's solutions for today's problems.
Among other things, you'll have the opportunity to study:
the structure of drug molecules
quantum chemical methods
the principles of lasers
the design of potential new, improved medicines.
You'll also develop analytical and communication skills for a range of rewarding careers – from research to teaching or consultancy.