Chemistry
Choose from undergraduate courses, Masters and PhD degrees in chemistry.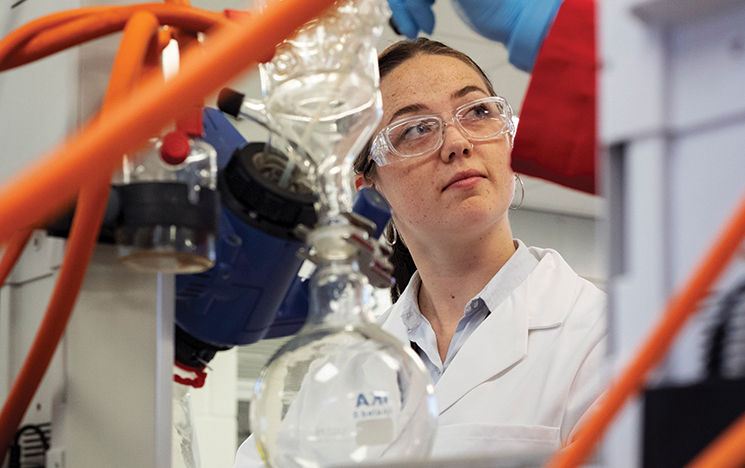 We work on chemical technologies for a sustainable future. From renewable energies to drug discovery, and from sustainable adhesives to low-waste catalysis – our researchers are working on tomorrow's solutions for today's problems.
You'll have the opportunity to study the structure of drug molecules, quantum chemical methods, the principles of lasers, or even to design potential new, improved medicines. Throughout your studies, you'll develop analytical and communicative skills.
As a graduate, you'll be well prepared for a range of rewarding careers – from research to teaching or consultancy. An industrial placement year or research placements help you develop the real-world skills and knowledge to excel in your chosen career.