What to do with a Criminology degree
Explore the careers you might be interested in going into after studying a Criminology degree.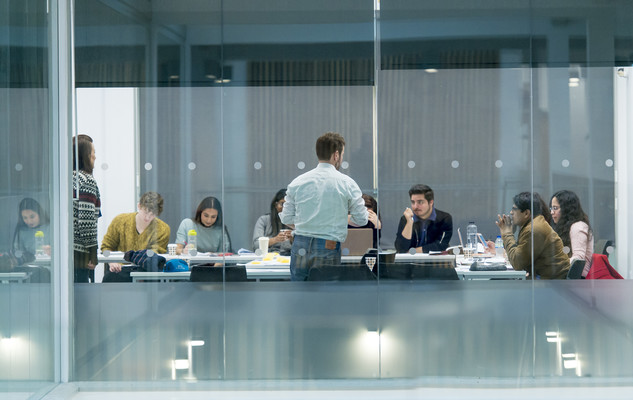 What can you do with an undergraduate Criminology degree?
Criminology students can go into a variety of careers including roles in the criminal justice sector, charities and local government.
If you decide to study at Sussex, you'll explore crime and the criminal justice system. Find out more about our courses and course content.
Already at Sussex? Visit our careers site.
What jobs can you get with an undergraduate Criminology degree?
Jobs may include, but are not limited to:
community worker
local Government officer
[jobs in] policing
[jobs in] the prison service
probation officer
social researcher
social worker
youth and youth justice worker
[jobs in] welfare services.
If you haven't studied a degree yet, and you're considering a Criminology course, you may want to browse our:
Skills
You may develop skills including:
analysis and interpretation
intellectual debate
interpersonal skills
problem-solving
research
self-management.
At Sussex, you can further develop your study skills by signing up for a range of workshops, tutorials and online resources.
Work experience and placements
You can gain work experience by doing a placement with an organisation.
At Sussex, during your degree, you can choose to apply for one of the below:
a professional placement
an integrated placement if it is a requirement for a course.
This may help you gain skills and work experience before you graduate. Find out more about placements and internships at Sussex.
You may also want to look for work experience opportunities in your own time at organisations, such as:
central Government
local government
police and prison services
crown courts or magistrates courts
the National Health Service
charities (for example, those that work with young offenders)
law practices.
---
What can you do with a Masters in Criminology?
You might want to pursue a career in any of the above jobs. Or you could think about continuing your education further.
At Sussex, we offer research degrees including:
You may then be able to go into an academic career, including roles such as:
researcher
higher education lecturer
professor.
For more information about careers after a Criminology degree, see the Prospects website.
If you're a current Sussex student, see more advice from our careers section.