What to do with a history degree
Explore the careers you might be interested in going into after studying a history degree.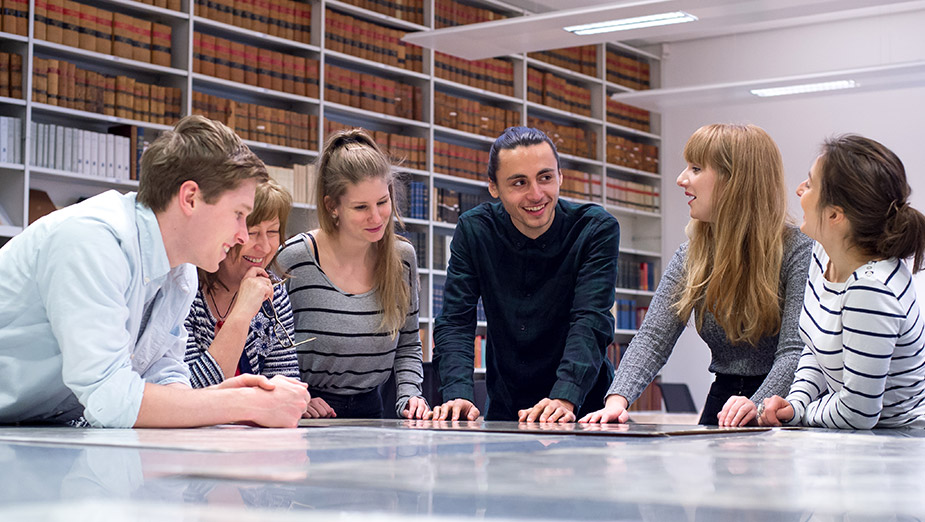 What can you do with a history degree
History degrees give you critical and transferable skills that help equip you for the workplace.
If you decide to study at Sussex, you can choose from a range of modules. Find out more about our courses and course content.
Already at Sussex? Visit our careers site.
What jobs can you get with a history degree
Jobs may include, but are not limited to:
archaeologist
archivist
copy writer
editorial assistant
exhibitions officer
heritage manager
historic buildings inspector
librarian
policy officer
social researcher
teacher.
If you haven't studied a degree yet, and you're considering a history course, you may want to browse our:
What can you do with a Masters in history
You might want to pursue a career in any of the above jobs. Or you could think about continuing your education further. At Sussex, we offer research (PhD) degrees in history.
You may then be able to go into an academic career, including roles such as:
researcher
higher education lecturer
professor.
For more information about careers after an history degree, see website Prospects.
If you're a current Sussex student, see more advice from our careers section.
---
Skills
You may develop skills including:
attention to detail
research
written communication
self confidence
flexibility (such as adapting your research and working iteratively)
teamwork.
At Sussex, you can further develop your study skills by signing up for a range of workshops, tutorials and online resources.
---
Work experience and placements
Getting work experience or doing a placement at a museum or gallery is a great way for you to explore the role, and make you more attractive to a potential employer.
At Sussex, during your degree, you can choose to apply for one of the below:
a professional placement
an integrated placement if it is a requirement for a course.
This may help you gain skills and work experience before you graduate. Find out more about placements and internships at Sussex.
You might also want to look for work experience opportunities at:
---
What do history graduates do
Recent graduates from the Department of History at Sussex have secured jobs including:
archive support officer, Whitechapel Gallery

community and heritage officer, Chichester Festival Theatre
publishing administrative assistant, Chambers and Partners.
Destinations of Leavers from Higher Education Survey 2017).