Tom's story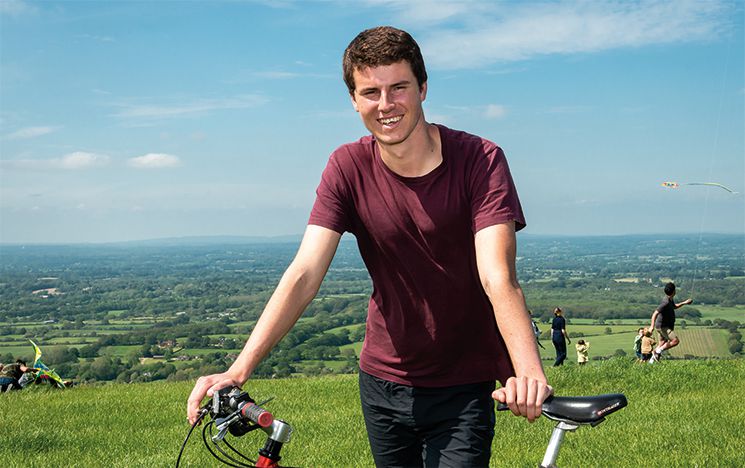 One of the nicest things about studying at Sussex is that the natural surroundings make it easy to take your mind off things when you need a break."

tom anson


Gender, Violence and Conflict MA

'The pandemic prompted me to start my MA at Sussex. I grew up in Brighton and had returned home after travelling, and I realised I could do something useful with my time as I was struggling to find a job. I'd been thinking of doing a Masters at some point. When I went to an Open Day on campus, and found it really warm and welcoming, I decided to go for it. The weather was terrible on that day, but the staff and students were still keen to show us around.
One of the nicest things about studying at Sussex is that the natural surroundings make it easy to take your mind off things when you need a break. I'm often out on my bike, I go swimming in the sea, and I'm training for the Brighton Marathon. I do really appreciate where I live, but I think lockdown made me appreciate it more.
I found it easy to get to know people on my course. It was a nice mix of ages and nationalities. There were students from Iraq and Mongolia, and it made me realise that, because of its good reputation, people were willing to make quite big sacrifices to take the course. I'm lucky that the University is right on my doorstep.
I studied Geography for my undergraduate degree and I had been thinking of looking for work in the development field. I can see how the MA will help, and how the University supports you in looking for jobs and volunteering opportunities. I know it's a very competitive field. It was interesting to see that a lot of the students still had jobs in their own countries and they were using this degree to leverage their skillset.'
You might also be interested in: