Abdul's story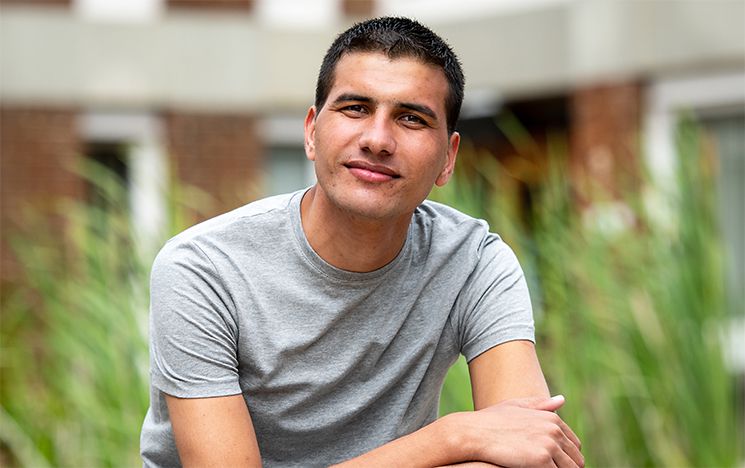 When I finish my PhD, I will take the skills I have learnt at Sussex back to Afghanistan. I need to help make a change in my country. I am absolutely committed to that."

abdul ghairat


International Education and Development MA

'Before coming to Sussex, I was a social activist in Afghanistan, working with children denied access to education, such as girls, children with disabilities and those from minority backgrounds. In order to create great change, I knew that I needed more skills. So I pursued a Chevening Scholarship to study at one of the best universities in the world.
A week before I was due to leave, I was told that the scholarship would not be honoured. I didn't know it at the time but regime change was about to occur in my country. I – along with other Chevening recipients – wrote to MPs in the UK, and reached out to our contacts. Sussex helped us so much, campaigning on our behalf.
We finally made it to the UK but it was a very chaotic situation. The regime change happened overnight. By morning, the government had been taken over by the Taliban. Because my activities were so sensitive, I had to dash to get to the airport and to safety. All I had when I arrived were the clothes on my body.
The care Sussex has given me has enabled me to deal with so much. I was traumatised when I arrived and couldn't speak, but with help I gradually began to get past my panic and speak again.
I'm now settled thanks to the kindness of my classmates, staff and particularly my supervisor, Dr Sean Higgins. He told me to focus on my work so that it could change the direction of my life, turning my stress into my strength. I've just finished my first semester with a distinction! Sean is now helping me submit my proposal for a PhD. His support is something that I will never forget.
Sussex is an amazing university. There's so much respect for ideas and space for discussion. It's changed my life. When I finish my PhD, I will take the skills I have learnt at Sussex back to Afghanistan. I need to help make a change in my country. I am absolutely committed to that.'
You might also be interested in: