Tim's story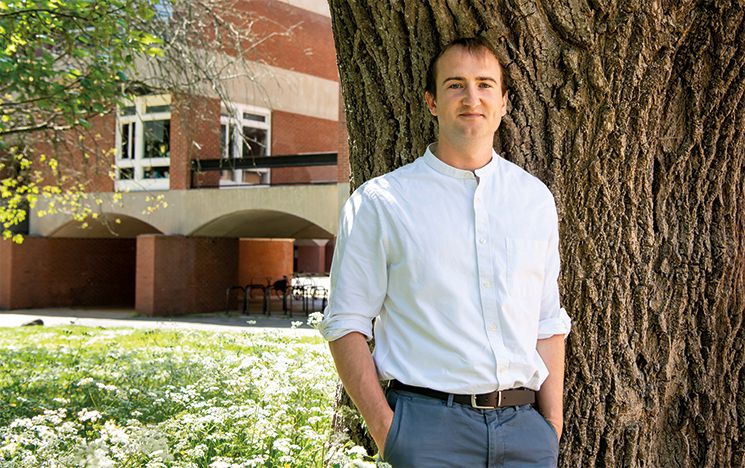 There's a lot of smart people teaching us who have encouraged us to come up with ideas and helped us to develop viable business models."

tim merritt


Strategic Innovation Management MSc
Pitch for the Planet competition winner, Trees for Graduates
'I chose to study at Sussex because I liked the University's emphasis on sustainability and entrepreneurship, but I was attracted to the Masters in Strategic Innovation Management because it had a focus on science policy.
I was particularly interested in looking at the problems of water quality in the UK. It's caused by several things but a major one is phosphates running off farmland, which can harm aquatic life. If you plant trees along water courses, this creates a barrier to the phosphates, while the tree roots help to prevent soil erosion by slowing the flow of water.
Working with another student on my course, Daniela Valenzuela, we came up with the idea of Trees for Graduates. This involves trees being planted along water courses to commemorate your graduation – and to serve as a metaphor for your own future growth.
We turned this into a submission for the University's annual Pitch for the Planet competition, which encourages students to come up with sustainable innovations, and won £5,000. That was enough to get the business started.
After a successful pilot at winter graduation 2023, which led to 300 indigenous saplings being bought and planted along local water ways, the University has partnered with us to encourage trees to be bought when students first arrive at Sussex too.
It's been exciting to see the idea take off. It's still early stages, but it's growing. It also means I get to stay living in Brighton, which is such a fun place. Everyone is allowed to be who they want to be here. That's very refreshing. You don't see that in many places.
My course has been great, too. There's a lot of smart people teaching us who have encouraged us to come up with ideas and helped us to develop viable business models.'
You might also be interested in: