Rosemary's story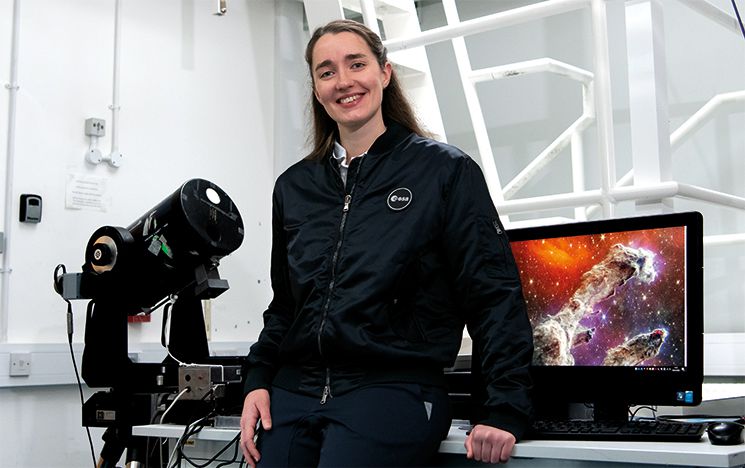 I enjoyed the learning environment at Sussex. It was a very open place to do my PhD and I felt like I was given a lot of options."

rosemary coogan


Astrophysics PhD
The European Space Agency's first female UK astronaut
'My association with Sussex started as a child. I grew up on campus as my parents were students at the time. I remembered it being a really interesting, multicultural environment – that was one of the reasons I wanted to come back to study for a doctorate in astrophysics.
I enjoyed the learning environment at Sussex. It was a very open place to do my PhD and I felt like I was given a lot of options. I wasn't channelled in one direction.
I like that the Physics and Astronomy Department's research is extragalactic and there is also a breadth of interests. There were so many people studying areas that I was interested in, but also areas that were quite different.
After finishing my PhD in 2019, I worked at the Max Planck Institute for Extraterrestrial Physics near Munich. I then moved to Paris to do research for the French space agency CNES at CEA-Saclay, analysing data from the distant universe via the James Webb Space Telescope. But I was keeping an eye on when the European Space Agency (ESA) would be recruiting for astronauts.
When the application process opened in 2021, more than 22,000 people applied. I found out at the end of 2022 that I'd been selected as one of the five 'career' astronauts, which meant I'd be trained to take part in missions to the International Space Station, and perhaps one day to the moon or Gateway – a space station that'll be a staging post for missions to the moon.
I've always been fascinated by space and exploring the universe. But I'm also interested in ESA's other activities – from observations via their satellites for monitoring rising sea levels and other effects of climate change, to studying what happens to the human body in space and how it links with ageing.
My training in Cologne, Germany began with classroom- and laboratory-based activities, such as studying biology in microgravity and how it applies to exploration. It'll also include underwater training in a space suit with full-size replicas of parts of the International Space Station. Fortunately, I already had a scuba diving licence through having been a member of the diving club at Sussex!'
You might also be interested in: