Tamanda's story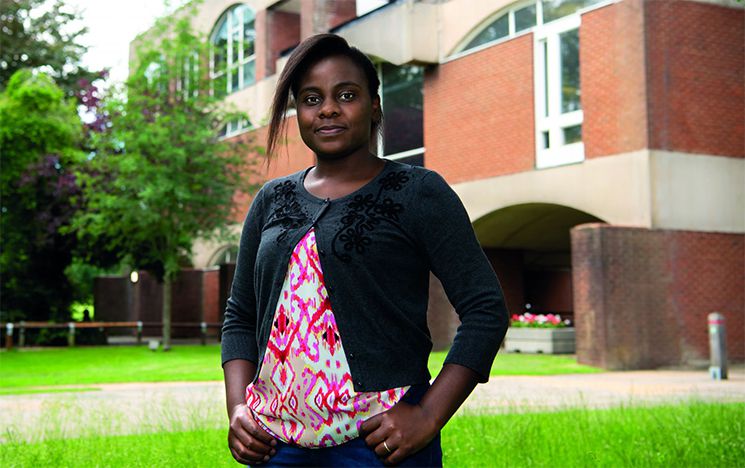 I believe that studying at Sussex is not only a personal achievement

– I can be an inspiration for other girls where I live

."

tamanda maggie gomani


Corruption and Governance MA
Mandela Scholar
'I was offered a place to study at Sussex in 2019, but I had to defer because I didn't have the money to pay for my tuition fees or to cover my living expenses. So, when I was offered a Mandela Scholarship, it was like a dream come true. I couldn't hold back my tears! It really makes me feel proud and want to do my best.
I enrolled on the Corruption and Governance MA at Sussex because my job at Malawi Revenue Authority involves fighting corruption and fostering ethics. Although Malawi has vast potential, it's largely underdeveloped and has relatively high levels of corruption.
I came to the UK – despite COVID-19 restrictions – because I wanted to experience how people interacted in a developed country. When I go home it will help me devise better initiatives to combat corruption.
When I arrived on campus, I was really impressed with the beautiful architecture. I knew I'd get more from my time at Sussex than simply an education. Park Village reminded me of my university in Malawi, which helped me to feel at home. I still missed eating pumpkin and sweet potato leaves though.
I'd never seen the sea before arriving in Brighton. However, my best memory is of experiencing snow for the first time. My dad took a picture in the snow when he attended school in the UK before I was born. He died in 1994 and that picture has stuck with me, so I wanted to see snow in memory of him.
When I graduate I plan to use what I've learned to improve the anti-corruption programme where I work. I believe that if corruption is reduced, the government will have more money in their pocket, and will be able to improve the lives of the people of Malawi.
I believe that studying at Sussex is not only a personal achievement – I can be an inspiration for other girls where I live. We say in Malawi that when you educate a girl, you educate a village.'
You might also be interested in: