Kieran's story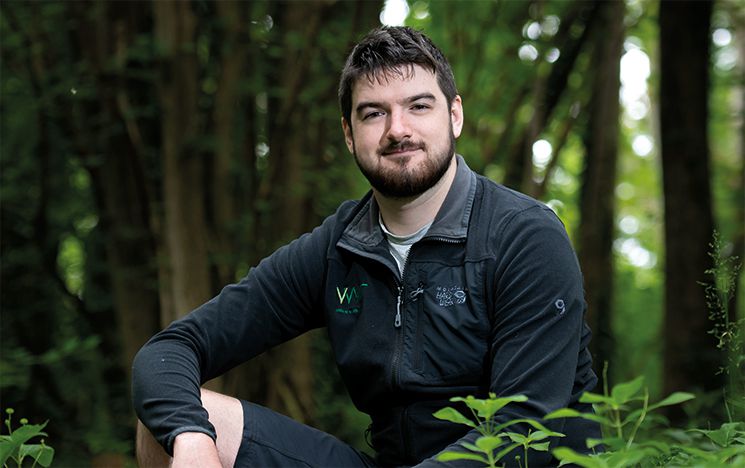 It's a really good way to feel that you're part of something bigger. You're giving back to the community and bridging that gap between scientists and citizens."

kieran o'malley


Ecology, Conservation and Environment PhD
'I came to Sussex because I had this desire to work with bats, and the research group here has such a strong reputation and a wide variety of research topics.
There's still so much we don't know about bats, both in their ecology and their distribution. After rodents, they're the most diverse mammal group in the world and have many unique properties. They're very long-lived – some live to more than 40 years. They're mostly disease resistant, and they have interesting lifecycles, often living in caves and giving birth to just one pup per year. In some parts of the world, bats are essential pollinators. There would be no tequila without bats pollinating the agave plant! They're also one of nature's pest controllers as many species eat insects, such as mosquitoes.
My PhD, co-funded by the Vincent Wildlife Trust, is focused on the rare British woodland bat, the barbastelle. We don't know much about its distribution, but the loss of deciduous woodland habitat and an increasingly fragmented landscape are threatening this already vulnerable species.
I've been developing a citizen science project, which involves working with organisations such as the Bat Conservation Trust and the Wildlife Trust, and getting them to help place bat-detecting acoustic technology in woodland. The data collected will give a better picture of the bats' locations, which conservation groups can use to improve the landscape for this species.
I'd never done a citizen science project before coming to Sussex, but now I'm working with volunteers in West Sussex, Herefordshire, Wiltshire and the South Midlands, and giving talks to conservation groups. It's a really good way to feel that you're part of something bigger, and getting volunteers involved is really special. You're giving back a bit to the community and bridging that gap between scientists and citizens.'
You might also be interested in: