Aritra's story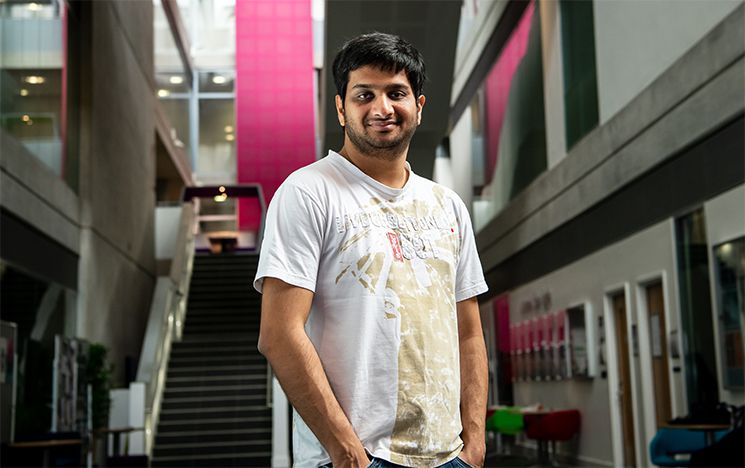 The support at Sussex has been fantastic. My academic adviser has been really helpful when I've needed advice on some of my assignments."

aritra das


Project Management MSc

'One of my passions is cooking, and I started to think about food production and how we can optimise the process. How do we improve efficiency and sustainability? That's how I decided on a career in consulting.
I love talking to people and giving advice. And I realised that combining my undergraduate degree in Chemical Engineering with a Masters in Project Management would ensure that I have the technical and managerial knowledge needed to work in a process environment.
Any business will focus on profit and customer satisfaction, but we also need to make sure that our processes aren't harming the environment or affecting people in a negative way. On the Project Management MSc, sustainability has been incorporated into most of the modules. I've learnt that you must have the perfect balance between profit and sustainability. It's so important to do things ethically.
The support at Sussex has been fantastic. My academic adviser has been really helpful when I've needed advice on some of my assignments. The lecturers are always happy to meet on a one-to-one basis to clarify any queries. This has really helped me to improve my understanding of various concepts.
The tutors have a vast amount of knowledge. We're taught everything from using projectmanagement tools to critical thinking and innovation. I've developed my ability to undertake qualitative analysis, as well as broadening essential personal skills.
Many of our assignments have involved analysing business situations and suggesting key decisions on what could have been done to improve the outcomes. I've learned to picture different scenarios, how to interact with different stakeholders and how to get things done on time.
Since starting the course, my interest in strategic business consultancy has really grown. When I graduate I hope to find a job within project management, business management or consultancy fields, ideally in a process-related environment. I see my Masters degree as a bridge to my future plans.'
You might also be interested in: