Project Management
Discover our Project Management Masters course. We also offer a range of Business, Marketing and Management degrees.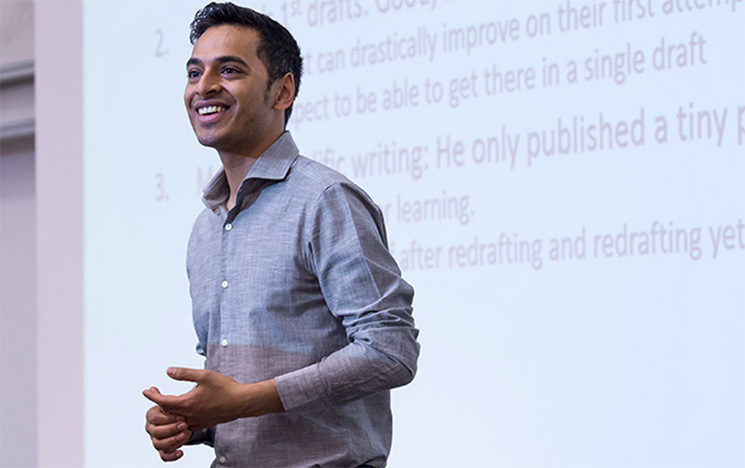 Project management often focuses on implementation. At Sussex, we know how important it is for projects to be successful and deliver value. That's why we make sure that you gain an understanding of the bigger picture.
You'll join an environment that values innovation and sustainability. The expertise of the Science Policy Research Unit (SPRU), based in the University of Sussex Business School, informs our courses.
Learning from our experts, you'll gain the skills you need to:
adapt and respond to disruption and changing circumstances
play a part in mission-oriented projects and programmes to tackle global challenges such as climate change and responses to the Covid-19 pandemic.
Explore Project Management at Sussex
Meet Aritra
Aritra Das, Project Management MSc, has a passion for cooking, which has led him to a career path in consulting. He wants to ensure that business processes are both efficient and sustainable.
Project Management MSc alumnus Shah Saadi explains why studying his Masters at the University of Sussex Business School's Science Policy Research Unit (SPRU) helped him focus on his goal to deliver projects with value for society.
Examining human problems to create sustainable development