Politics
Choose to study a Politics degree at Sussex. We offer undergraduate, Masters and PhD courses.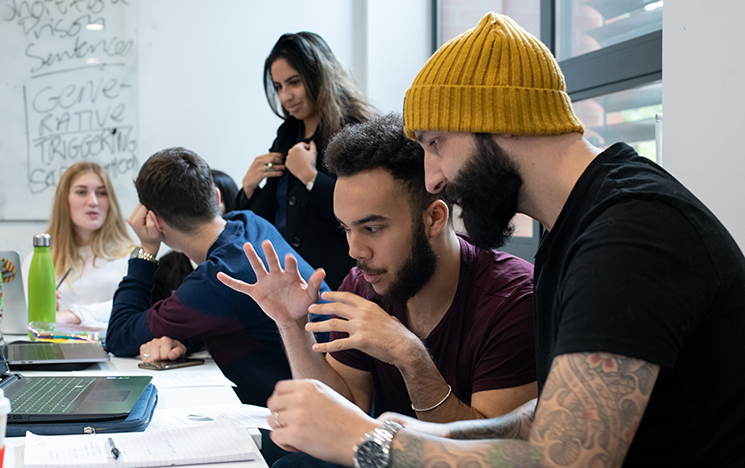 Study Politics at Sussex and learn how to be an effective political communicator. Analyse how people defend their interests, and how those in power make policy and are held to account.
Working with our political writer in residence, the Financial Times' Stephen Bush, and our experts, you'll compare UK politics with politics in other countries.
Our award-winning Politics Society welcomes figures from across the political spectrum to talk to you, including current UK politicians such as Caroline Lucas MP.
Explore Politics at Sussex
Meet Tamanda
Tamanda Maggie Gomani, Corruption and Governance MA, had her dream come true when she was offered a Mandela Scholarship to study at Sussex. Tamanda wants to take what she's learned to help fight corruption at her work, the Malawi Revenue Authority.
The undergraduate view
Video transcript

Hi, I'm Caragh.

I'm a second year Politics student at Sussex.

In my free time I like to work with a campaign group called Access Sussex, which aims to improve accessibility for all students with disabled students, particularly in mind at university.

[ON SCREEN TEXT] STARTING UNI

The course here at Sussex, I love.

Your first module, at least one of the first modules you study is British Political History and in that you'll study the history of different political parties in the UK, different movements within the UK.

It's really cool.

[ON SCREEN TEXT] FAVOURITE THINGS

I think one of my favourite weeks was talking about feminism purely because it was done by one of our lecturers here who had recently at the time at least published a book on women's political movements in Britain, really cool, particularly with the focus on working class women, which is often ignored in major thought.

So it's fascinating to study and learn about.

One of my favourite things from the course is a third year option for your dissertation, I haven't done it yet.

But I'm currently organising it, and I get to study and do my own research project for my dissertation in whatever I want.

I've chosen to do this and very few students do.

But it's such a unique opportunity Sussex offers where I can say, hey, I want to study more about political philosophy, and I can do it.

I'm completely fine with that.

Really cool, it's a fantastic opportunity.

To my knowledge, Sussex, is the only place that I applied to, at least, that offers that, It's great.

[ON SCREEN TEXT] MY ADVICE

I love it here at Sussex.

But, my one piece of advice for everyone thinking about coming here is to go where it feels like home or at least where you think could be home to you.

It's one of the biggest decisions you're making.

You should go where you feel will be best for you.

I hope that's Sussex!
More about life at Sussex
Virtual tour
Could there be a better place to be a student than our beautiful campus? Nestled in the South Downs National Park, we're just nine minutes from one of the UK's most iconic cities.
To get a picture of life on our campus and the excitement of being in the city of Brighton, take our virtual tour.
Explore more subjects at Sussex: