Founded in 1992, the Sussex European Institute (SEI) is the leading research and postgraduate training centre on contemporary European issues.
SEI has a distinctive philosophy built on interdisciplinarity, a broad and inclusive approach to Europe, policy-relevance at the academic cutting edge, and integrating the European and the domestic levels of analysis.
SEI was designated a Jean Monnet Centre of Excellence in 1998 and works in close collaboration with pre-eminent research centres in Europe and the wider world. As well as delivering internationally renowned Masters and doctoral courses, and providing tailored courses for practioners, SEI is also one of the foremost centres of cutting edge academic research on contemporary European studies. SEI acts as the hub of a large range of networks of academics, researchers and practitioners who teach on our courses, supervise our doctoral students and collaborate with us on research projects.
For the latest SEI news, download the current edition of the EUROSCOPE newsletter.
Three seminars on Brexit: the proposed British departure from the European Union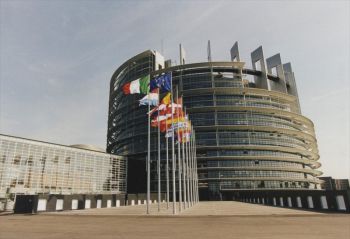 As the EU referendum approaches, the Department of Economics and the Sussex European Institute will host three open seminars on Brexit, the proposed departure of Britain from the EU.
Focussing on three different aspects of Brexit, each seminar is presented by noted experts in the field and is open to all Sussex students and staff, as well as those outside the University.
Building up an expert picture of the issues, the seminars will help you decide how to vote in the referendum or just how to separate fact from fiction in what will be the most important, noisy and passionate debate in recent British history.
Brexit or not to Brexit: The Political Economy of Leaving the EU or Staying In
Tuesday 1 March 2016, 6pm, Jubilee Lecture Theatre
Presented by Dr Michael Gasiorek and Dr Peter Holmes of the Department of Economics.
Tuesday 8 March 2016, 6pm, Jubilee Lecture Theatre
Presented by Dr James Hampshire (Department of Politics) and Professor L. Alan Winters (Department of Economics and CEO, Migrating Out of Poverty Research Programme Consortium).
Tuesday 15 March 2016, 6pm, Jubilee Lecture Theatre
Presented by Professor Paul Taggart (Department of Politics and Sussex European Institute) and Dr Kai Oppermann (Department of Politics).