Law
Choose to study a law degree at Sussex. We offer undergraduate, Masters and PhD courses.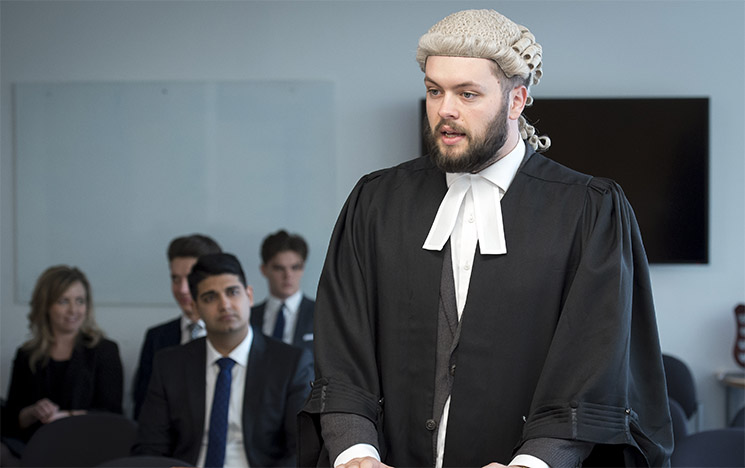 Law at Sussex
If you want to practise law professionally or have an interest in the application of law in a wider context, Law at Sussex is perfect for you. You'll gain a solid grounding in English law and you'll also have the opportunity to explore international, European and Canadian law.
You'll be taught by research-active faculty and join a vibrant student community.
Meet Marco
Law with Business and Management LLB student Marco has found a welcoming community at Sussex, where it's ok to show your vulnerability and be yourself.
---
Your future career
Through the Sussex Law Clinics, you may undertake training to offer legal advice to the public (under supervision) and gain valuable work experience of the law in action.
We have links with leading law firms, which sponsor our student competitions and training in areas such as mooting, criminal advocacy, client interviewing, negotiation, mediation and legal debating. Studying law develops your skills of analysis, argument and persuasion, equipping you for a variety of careers.
Since getting involved with the Sussex Law Clinic I've developed relationships with the staff and the legal teams. I've also acquired skills which are essential for a career as either a solicitor or a barrister, such as communication skills and attention to detail." HANNAH SMITH
LLB Law with a Language
---
The undergraduate view
Video transcript

Hi all, my name's Amelia Parker, and I'm a first-year Law student at the University of Sussex, and now that officially halfway through the year, I can tell you what studying law here really looks like and what it's going to be.

[ON SCREEN TEXT] CHOOSING SUSSEX

Why Sussex?

My answer, pretty simple and honest, I live 20 minutes away from the University and I still want to stay at home and live with my family.

In all honesty, it's the best decision I could have possibly made because I absolutely love Sussex and in one word, it's amazing.

[ON SCREEN TEXT] STARTING UNI

About a month before starting uni, I threw myself into Facebook and Instagram, typed in the University and tried to find as many group chats as possible because there are a bunch of prospective students that are just out there wanting friends so that when they actually start uni, they'll be comfortable because they'll have people around them and they won't feel like they're out of place because they're searching for new people.

[ON SCREEN TEXT] FAVOURITE THINGS

My favourite things about the University so far have been the amount of opportunities that you get thrown into.

Genuinely, there are so many you get a million emails a day every single day of different talks of different lawyers, judges, a visit to the Supreme Court, a visit to an inner court, a pupils' fair at Lincoln's Inn, a mooting competition, etc, etc. - there are millions and I've done each and every one of them, apart from criminal advocacy.

That's for next year.

[ON SCREEN TEXT] WHAT'S NEXT?

Finishing first year and then getting into second year, and hopefully that will be OK because I've heard horror stories of how hard second year is, but that's for every university, so I'm extremely excited and I need to mentally prepare myself for that.

[ON SCREEN TEXT] MY ADVICE

If you want something and if you put your mind to it, it will happen. Just try and engage with absolutely everything.

For example, throw yourself into societies so that you will never be bored and there are an endless amount of... there are so many different societies, there are over 200.

And if you're not happy with those 200 create your own.

You just need a couple of other students and it will be fine.

You can make it happen.
---
---
---
Life at Sussex
Virtual tour
Could there be a better place to be a student than our beautiful campus? Nestled in the South Downs National Park, we're just nine minutes from one of the UK's most iconic cities.
To get a picture of life on our campus and the excitement of being in the city of Brighton, take our virtual tour.
---
Explore more subjects at Sussex: