Marco's story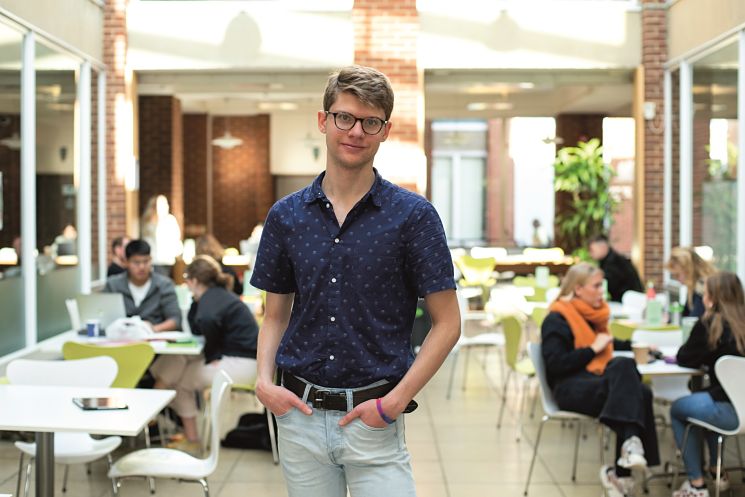 I've noticed that people help each other to study here. It's fine to show your vulnerability to others, and to say when you don't understand something."

Marco Abousleiman


Law with Business and Management LLB
'My first year at Sussex was sensational. In my first term I was worried about whether I would have to change in order to fit in, but I found out quite soon that being your authentic self and having something different about you is really valued in an environment as loving and creative as this.
'I came out as gay just before coming to Sussex. I'm from a Catholic background so it hadn't gone down well with my school and my family. But during Freshers' week it became obvious to me that I could feel at home here. It has a great LGBT+ community and was the first university to have a drag society.
'I like spending time in cosy Falmer Bar, or in the Library café with friends, going over our notes. I've noticed that people help each other to study here. It's fine to show your vulnerability to others, and to say when you don't understand something. It also feels very international. Even though campus is in the middle of the Sussex countryside, with students from every nation being curious about each other's countries this is about as worldly as you can get.
'I got in through Clearing – by the skin of my teeth – to study Law with Business and Management. It was absolutely the right decision, and such a turn-around for me as I then came top in my year and felt confident enough to go for, and get, a coveted summer placement with a global investment company.'
You might also be interested in: