Benedict's story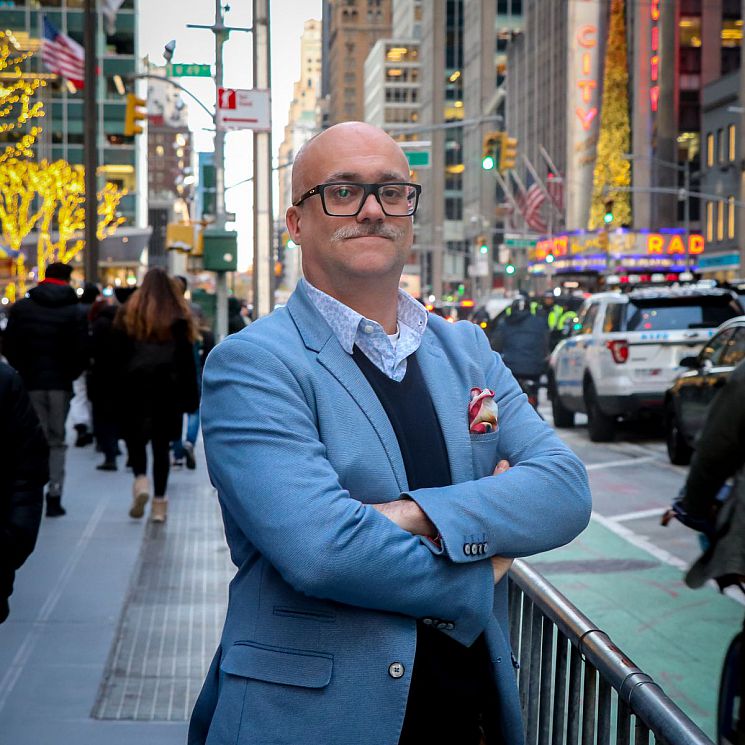 It's not over exaggerating to say the University of Sussex was formative for my career – even my life."

BENEDICT BROOK


English with Media Studies BA, 1997–2000
US Correspondent for news.com.au
"It's not over exaggerating to say the University of Sussex was formative for my career – even my life. The foundation I gained at Sussex led me to live in Australia and the US.
I arrived on the bustling, bucolic campus in 1997 to study English with Media Studies. I chose Sussex because of the degree, of course. But being gay, spending a few years in one of Britain's most LGBT-friendly cities definitely helped tip the balance in Sussex's favour.
My course combined creativity with critical thinking, skills crucial to being a journalist. When I wasn't studying I could be found in the Students' Union, where I was elected as the communications officer, with oversight of the campus newspaper, The Badger. It's still a news source for Sussex students. The Badger fired up my love of practical journalism, of making the complex accessible and bringing people's stories to life.
Sussex stirred my passions, promoted inclusivity, encouraged me to speak my mind and rewarded risk taking.
I took big leaps on campus: being true to myself, co-chairing a student society, attempting to DJ. Aside from the DJing, they all worked out. That encouraged me to take further calculated risks – such as living abroad. After Brighton, I headed to Sydney. A planned year down under turned into 15.
I'm now a senior journalist at news.com.au, Australia's most read news website. I've reported from court cases in Sydney, interviewed sex workers and activists in Africa and tech gurus in California, and filed stories from the middle of a near riot. I've been a commentator on TV, and was privileged to win a major journalism award for environmental reporting.
If you have an intellectual or career thirst, follow it. It's easier to head to work if you enjoy what you're doing.
In 2022, I relocated to New York to be the US correspondent for news.com.au. My commute takes me past Broadway theatres and the lights of Times Square. But, really, that journey through Manhattan began one October day in 1997 when I first set foot on the Sussex campus."
You might also be interested in: