Luke's story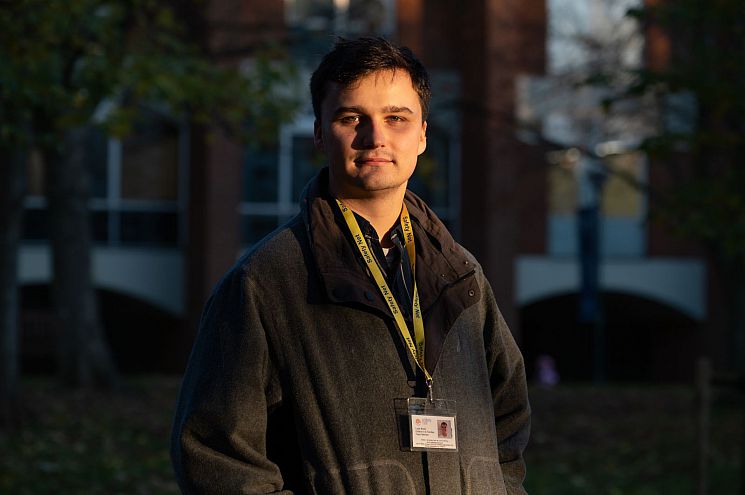 There are so many careers now where psychology is relevant. Doing a placement during your degree can help you make a choice that's right for you."

Luke Bunn


Psychology (with a professional placement year) BSc
"When you do a work placement during your degree, you often realise there's a big gap between theory and application.
During my BSc in Psychology, I did a 10-month work placement with Safety Net, a Brighton-based charity that runs projects to support children, young people and their families to feel and be safer at home, at school and in their neighbourhoods.
Competition for the placement was quite tough, but I'm really pleased I was able to secure it. I applied for it through Sussex's Careers and Entrepreneurship service.
My role was mainly to shadow the team members, and to help run activities and workshops in schools. I learned a lot about how the work helps children to develop emotional management and build resilience.
It was challenging because – no matter how much you learn through studying and reading – the real world is far more complex. I found the experience so interesting that I used it as the basis for my undergraduate dissertation.
The experience also made me certain that I wanted to work in education in a teaching role. I would like to do a Postgraduate Certificate in Education, and to eventually specialise as an educational psychologist.
I always enjoyed school, but it was doing Psychology at A-level – alongside A-levels in English Language and Biology – that helped me realise the direction I wanted to take. I've always been interested in people.
The great thing about psychology is that it can take you on so many different paths. There are so many careers now where psychology is relevant. Doing a placement during your degree can help you make a choice that's right for you."
You might also be interested in: