Key information
Duration:

Up to 4 years full time, 6 years part time

Start date:

Choose to start in September 2020 or January 2021

Apply by:

1 month before start (UK/EU), 3 months before start (international)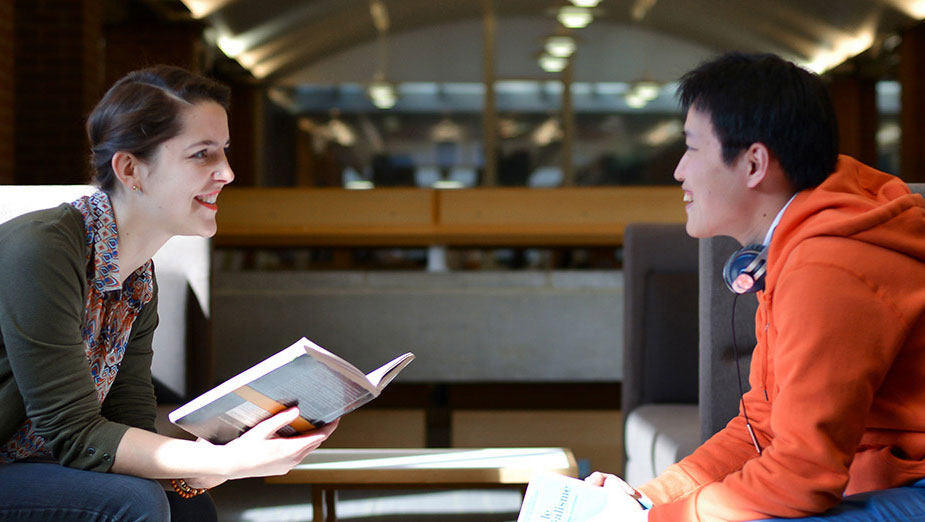 "The IDS community is always bustling with energy and a commitment to answering difficult questions."

DINA ZAYED

Development Studies (IDS) PhD
1st

in the world for Development Studies

(QS World University Rankings by Subject 2018)

–

t

he Institute of Development Studies (IDS) is a global research and learning organisation for
equitable
and sustainable change
.
At IDS, we're dedicated to research on processes of social, political and economic development
.
We seek to understand problems of poverty and development-related issues in local, national and global realms
.
Through our research, and that of our PhD researchers, we seek to achieve our vision of equal and sustainable societies –
locally
and globally – where everyone can live secure, fulfilling lives free from poverty and injustice
.
Areas of study
We are looking for PhD researchers interested in working on projects that respond to the following global challenges and their intersections:
reducing inequalities
accelerating sustainability
building inclusive and secure societies.
We are particularly interested in work that shows originality in addressing topics related to the work of our research clusters: business, cities, conflict, digital, gender, governance, green transformations, health, participation, power, resource politics and rural futures.
Entry requirements
| | |
| --- | --- |
| Degree requirements | You're normally expected to have a Merit (an average of 60% overall) in a Masters degree. |
| Subject-specific requirements | Your qualification should be in a relevant social sciences subject. In exceptional circumstances, you may be considered for the degree if you have a qualification in a different subject area. You must also show evidence of substantial professional work experience in a developing country or in development-related work. |
Please select your country from the list.
English language requirements
IELTS (Academic)
Higher level (7.0 overall, including at least 6.5 in each component).
Check your IELTS qualification meets all of our entry requirements and find out more about IELTS
Alternative English language qualifications
Proficiency tests
English language qualifications
AS/A-level (GCE)
Grade C or above in English Language.
Hong Kong Advanced Level Examination (HKALE)/ AS or A Level: grade C or above in Use of English.
GCE O-level
Grade C or above in English.
Brunei/Cambridge GCE O-level in English: grades 1-6.
Singapore/Cambridge GCE O-level in English: grades 1-6.
GCSE or IGCSE
Grade C or above in English as a First Language (Grade 4 or above in GCSE from 2017).
Grade B or above in English as a Second Language.
German Abitur
A score of 12 or above in English.
Ghana Senior Secondary School Certificate
If awarded before 1993: grades 1-6 in English language.
If awarded between 1993 and 2005: grades A-D in English language
Hong Kong Diploma of Secondary Education (HKDSE)
Level 5, including at least 4 in each component in English Language.
Indian School Certificate (Standard XII)
The Indian School Certificate is accepted at the grades below when awarded by the following examination boards:
Central Board of Secondary Education (CBSE) – English Core only: 80%
Council for Indian School Certificate Examinations (CISCE) - English: 80%
International Baccalaureate Diploma (IB)
English A or English B at grade 5 or above.
Kenya Certificate of Secondary Education
Grades A - C in English language
Malaysian Certificate of Education (SPM) 1119/GCE O-level
If taken before the end of 2008: grades 1-6 in English Language.
If taken from 2009 onwards: grade C or above in English Language.
The qualification must be jointly awarded by the University of Cambridge Local Examinations Syndicate (UCLES).
West African Senior School Certificate
Grades A1-C6 (1-6) in English language when awarded by the West African Examinations Council (WAEC) or the National Examinations Council (NECO).
Country exceptions
Select to see the list of exempt English-speaking countries
If you are a national of one of the countries below, or if you have recently completed a qualification equivalent to a UK Bachelors degree or higher in one of these countries, you will normally meet our English requirement. Note that qualifications obtained by distance learning or awarded by studying outside these countries cannot be accepted for English language purposes.
You will normally be expected to have completed the qualification within two years before starting your course at Sussex. If the qualification was obtained earlier than this, we would expect you to be able to demonstrate that you have maintained a good level of English, for example by living in an English-speaking country or working in an occupation that required you to use English regularly and to a high level.
Please note that this list is determined by the UK's Home Office, not by the University of Sussex.
List of exempt countries:
Antigua and Barbuda
Australia
Bahamas
Barbados
Belize
Canada**
Dominica
Grenada
Guyana
Ireland
Jamaica
New Zealand
St Kitts and Nevis
St Lucia
St Vincent and the Grenadines
Trinidad and Tobago
United Kingdom
USA
** Canada: you must be a national of Canada; other nationals not on this list who have a degree from a Canadian institution will not normally be exempt from needing to provide evidence of English.
English language support
If you don't meet the English language requirements for your degree, you may be able to take a pre-sessional course
Visas and immigration
Find out how to apply for a student visa
Admissions information for applicants
If your qualifications aren't listed or you have a question about entry requirements, contact us
How to apply
If you'd like to join us as a research student, there are two main routes:
Find out how to apply for a PhD at Sussex
Full-time and part-time study
Choose to work on your research full time or part time, to fit around your work and personal life. For details about part-time study, contact us at teaching@ids.ac.uk
Funding and fees
How can I fund my course?
Funded projects and scholarships
Our aim is to ensure that every student who wants to study with us is able to despite financial barriers, so that we continue to attract talented and unique individuals. Don't miss out on scholarships – check the specific application deadlines for funding opportunities. Note that funded projects aren't available for all our PhDs.
Scholarships for this course have yet to be confirmed. Please check back later in the year.
Postgraduate Doctoral Loans
As a PhD applicant, you may be eligible for a loan of up to £25,000. You can apply for a PhD loan if you're ordinarily resident in the UK or EU, aged 60 or under when the course starts and are not in receipt of Research Council funding.
Applying for USA Federal Student Aid?
If any part of your funding, at any time, is through USA federal Direct Loan funds, you will be registered on a separate version of this degree which does not include the possibility of distance learning which is prohibited under USA federal regulations. Find out more about American Student Loans and Federal Student Aid.
Part-time work
We advertise around 2,500 part-time jobs a year so you can make money and gain work experience. We have a special scheme to employ students on campus, wherever possible.
Find out more about careers and employability
How much does it cost?
Fees for self-funding students
Fees are not yet set for entry in the academic year 2020/21 but will be published here as soon as they are available. Note that your fees, once they're set, may be subject to an increase on an annual basis.
Additional costs
All costs are best estimates based on current market values. We review estimates every year and they may vary with inflation. Find out tips for budgeting as a student
Fieldwork
Almost all IDS PhD researchers choose to do empirical research and fieldwork for their PhDs. The broad parameters of this research (topic and country) are usually decided by the student and included in the proposal submitted as part of the application to the PhD programme.
More detailed assessments of the scope and scale of this research are usually developed in conjunction with supervisors during the first year of the PhD. Fieldwork usually lasts between 8 and 12 months and costs depend on the scope and scale of the activities. For example, participant observation and qualitative interviews undertaken in your home country and in a language with which you are familiar, may not be very expensive, but working in a country where you need visas, in-country ethical approval, and have to employ translators, transcribers, or a team of enumerators for a quantitative survey can mean that costs rapidly escalate. Where you stay, how you travel to your fieldsite, what technology you use to collect and analyse data and how long you stay will all influence the costs.
IDS does not fund fieldwork costs. There is a small conference fund and PhD students can apply for up to £450 during their PhDs if they are presenting a paper at a conference.
Living costs
Find out typical living costs for studying at Sussex
Return to top of page