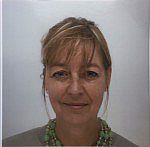 Dr
Pauline Oosterhoff
Biography
Dr Pauline Oosterhoff has over 20 years' international experience in pioneering research, advisory services and media production on sexuality, SRHR, health, human rights and development. She has worked with international NGOs, the United Nations, bilateral donors, private foundations, universities, media organizations, and the private sector.
She is interested in using mixed-methods research and public engagement to support inclusive and effective policy and practice in physical and digital environments. Her academic research is grounded in a decade of award-winning program design and management in emergency and development settings in Africa and Asia as well as international media production.
Most of her current work is focused on innovations and trans disciplinary research, monitoring, evaluation and learning. She relishes using mixed and participatory methods linking online and offline settings and collaborations between researchers, communities and artists. She works both on small boutique projects and on multi-million-dollar multi-country research and evaluation programs involving dozens of partners. She has particular expertise with the engagement of marginalized or discriminated groups including key populations, refugeees, people involved in risky migration or modern slavery and indigenous people.
Dr Oosterhoff has developed and written dozens of international peer-reviewed articles, assessments, manuals, and training curriculums. She also produced dozens of documentaries, talk shows, installations, immersive and performative events. She has masters'degrees in both political science and international public health and a PhD in medical anthropology.
Role
Pauline Oosterhoff, PhD, MA, MPH is a research fellow at the Institute of Development Studies (IDS)