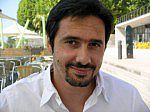 Dr
Miguel Loureiro
Biography
Miguel Loureiro (m.loureiro@ids.ac.uk) is a Research Fellow at IDS and the course convener of the MA 'Governance, Development and Public Policy', whose work primarily focuses on analysing and improving state-citizen relations.
He works at the state-citizen interface from both a citizens' perspective, examining accountability and empowerment relations, and the state's perspective, identifying opportunities for state responsiveness. From the citizens' side, most of his research focuses on what happens when poor and marginalised households interact with public authorities, the role of intermediaries, and barriers to women's empowerment in fragile, conflict and violence-affected settings (FCVAS). From the state side, he researches moments when the state listens to its citizens, elements of bureaucratic capacity that contribute to better policy outcomes, including the role of evidence in policymaking, and the relationship between the recent patterns of autocratisation and changes in public contestation and inclusiveness in policymaking.
As a way of improving this interface, he has built several opportunities for engagement and impact in policy and practice. For example, through advisory work with the Swiss Development Cooperation (SDC), as an Academic Adviser to the Commonwealth Scholarship Commission, contributing to policy training events with the Partnership for African Social and Governance Research (PASGR), Brazil's National School of Public Administration (ENAP) and the Institute of Applied Economic Research (IPEA), and Nigeria's National Institute for Policy and Strategic Studies (NIPSS). Regarding the role of evidence in policymaking, Miguel works on improving the engagement between researchers and policymakers by training researchers on how to communicate effectively with policymakers and by training policymakers to make better use of research in policy processes.
Besides convening the MA 'Governance, Development and Public Policy', Miguel teaches on the MA courses 'Making Public Policy', 'Democracy and Public Policy' and 'Research Design', as well as running a series of workshops on 'Training for Applied Critical Thinking'.
Webpage: https://www.ids.ac.uk/people/miguel-loureiro/
Role
Research Fellow
Course Convenor, MA Governance, Development, and Public Policy
Qualifications
DPhil Social Anthropology, University of Sussex
MA in Governance and Development, Institute of Development Studies (IDS), University of Sussex
MSc in Sustainable Agriculture, University of Aberdeen
BSc in Agricultural and Livestock Engineering, ESAC Portugal
Activities
Fellow, Higher Education Academy, UK
Fellow, Future Agricultures Consortium, UK
Member, Human Development and Capability Association, USA
Member, Centre for Research in Anthropology, Portugal
Member, European Association for South Asian Studies, Germany
Founding Member, Research and Information Systems for Earthquakes in Pakistan, Pakistan