Library and academic facilities
Our study facilities provide the perfect environment for you to study, conduct research and develop academic and professional skills.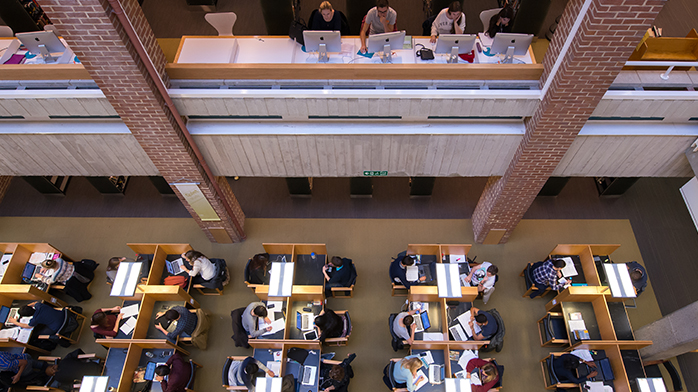 Library
Explore our world-class resources and find your perfect place to study in our campus library. You have access to:
800,000 books and e-books
40,000 online journals
databases for research
online subject guides
digital archives.
Choose from quiet, silent or group study spaces and benefit from computing facilities and wi-fi in all areas. You can also buy academic textbooks in our University bookshop.
If you are a PhD student, you have access to specialist study facilities including private study areas and meeting rooms as part of the Sussex Research Hive, as well as one-to-one support sessions tailored to your research interests.
We also have services for students with disabilities and/or additional needs to support your studies.
As well as our main Library, we have specialist libraries on campus. These include the British Library for Development Studies, and the Keith Pavitt Library and Resource Centre, which contains resources for policy research in science, technology and innovation.
---
Special collections
Access archives and rare book collections housed in The Keep, a historical resource centre close to campus.
The Keep contains:
archives of East Sussex Record Office
Brighton & Hove City Council's archival collections
Brighton History Centre resources
the papers of Leonard and Virginia Woolf
the archives of Rudyard Kipling
The Mass Observation Archive.
---
Research facilities
Since 2007, we've invested £150 million in regenerating our campus, including specialist research spaces.
Designed to enable and enhance your student experience, you could work in facilities including:
the Attenborough Centre for the Creative Arts, a flexible space for performance and exhibitions
the £10 million Computing, Robotics, Electronics and Mechatronics Centre.
Find out more about our research centres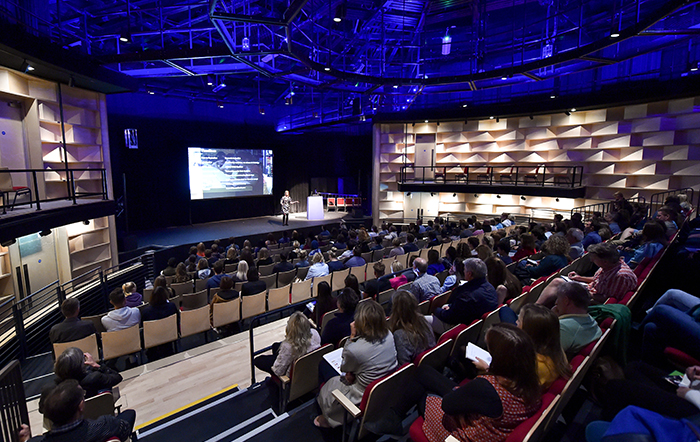 Computers and IT facilities
Benefit from our specialist computing facilities to help you with your studies.
Wi-fi is available throughout the campus and we have over 800 computers available, both PCs and Macs.
Some computer rooms are open 24 hours a day. You can view computer spaces online or use the SussexMobile app to find a free computer.
You can also attend IT courses and download software for free, including Microsoft Office and SPSS.
And to support your studies, you can use Study Direct - an online learning environment where you can access learning materials for your course.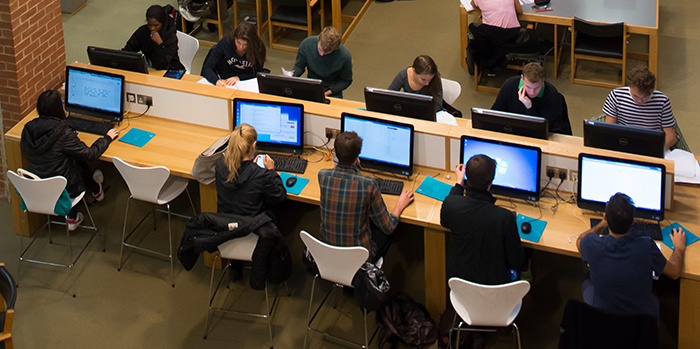 Language learning facilities
Develop your language skills at our Language Learning Centre, a multimedia learning resource.
You can use self-study resources for languages including French, German, Italian, Spanish, Russian, Chinese, Arabic and Japanese.
To help you develop reading, writing and listening skills, our facilities include:
satellite television from different countries
computers with access to digital audio, video and DVDs
language learning software
a study area with TV and DVD workstations, and group viewing facilities
dictionaries, magazines, films, documentaries and newspapers in world languages.
If English is not your first language, you can attend courses and workshops to improve your language skills, including:
---
You might also be interested in: