The Language Learning Centre in Arts A is open to all, 9am until 5pm on weekdays.
An open-access multimedia centre in Arts A on the university campus, available to all registered students and staff for autonomous study. We have materials for many languages ranging from Arabic through English to Zulu: audio and video resources, a wide-ranging film and documentary library, satellite television from seven countries, worksheets, magazines and newspapers, graded readers and reference materials such as dictionaries and grammars.
Satellite television live from England, France, Germany, Italy, Russia and Spain
Study materials for many world languages
Twenty-one PC workstations with access to digital audio and video, satellite TV and DVDs
Computer-assisted language learning software and Internet access
Study area with several more TV and video/DVD workstations, plus group viewing facilities
Large library of feature films and documentaries
Newspapers and magazines in taught languages
Graded readers for two-week loan
Digital language laboratory for class work, with data/video projector
A second classroom with high quality audiovisual facilities
Four staff to assist you
We are adding new stock to the main Library catalogue, so you can search our collections online (this link limits the search to the LLC).
The Language Learning Centre brochure contains further details of our facilities.
In the left-hand menu you will find some pages of links to other useful websites.
Opening hours
Monday-Friday: 9am-5pm
(Closed over weekends and University minimum service days)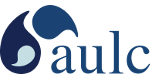 We are proud to be members of the Association of University Language Communities in the UK and Ireland (AULC) and the Confédération Européenne des Centres de Langues de l'Enseignement Supérieur (CercleS).