Student support
We want you to make the most of your time at Sussex. Whether you need help with your studies, financial advice, or have concerns about your health - our network of services are here to support you.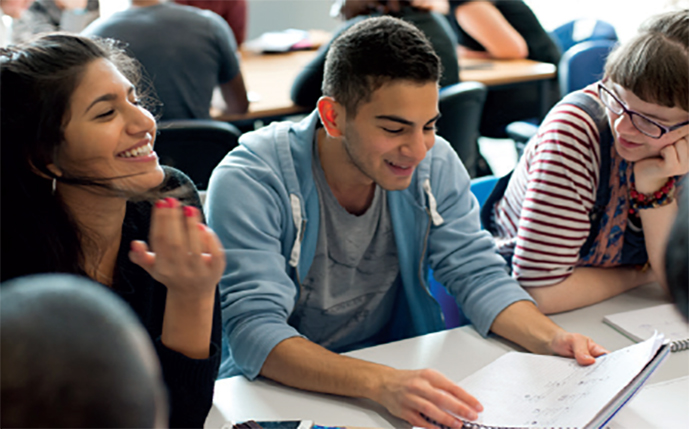 Student welfare
The Student Life Centre can offer support on a range of issues related to your welfare. They can help with:
concerns affecting study progress and wellbeing
money matters
improving your academic performance
understanding how the University works
You can also access confidential advice on health issues. The Student Life Centre operates a drop-in desk from Monday to Friday, 9am to 5pm, and you can book appointments with experienced advisers.
Email studentlifecentre@sussex.ac.uk for more information.
Counselling services
You can also attend our confidential counselling service. Email counsellingreception@sussex.ac.uk for more information.
Campus and residential support
If you live in University-managed accommodation you can also speak to our Campus and Residential Support team. They offer welfare support and operate a drop-in desk from 10am to 10pm (Monday to Friday) in York House on campus.
For out-of-hours emergency support, call 01273 873333.
---
Specialist support
You can also access University support services at the Student Support Centre, which offers advice if you have disabilities, mental health conditions, autism spectrum conditions and specific learning difficulties.
They have a network of support staff to help you during your time at University, including support workers, mental health mentors, note-takers and dyslexia tutors.
Email studentsupport@sussex.ac.uk for more information.
---
Support for international students
At Sussex, you'll join an international community of students and staff from more than 140 countries. Our support begins before you start at Sussex – we can help you apply for a visa and improve your English language skills.
Throughout your studies, you'll be invited to activities and events to help you make new friends and settle into life in the UK. We also provide careers support, including advice on visas and how to get a job in the UK.
Find out more about international student support
---
Support through the Students' Union
If you want to make an academic complaint to the University, our Students' Union can provide confidential, independent advice to help you through the process.
The Students' Union also campaign about students rights, including issues surrounding housing, transport, equality and higher education policy.
Find out more about the Students' Union
---
Careers support
To ensure you get the best possible start to life after University, we offer specialist careers guidance and support.
Find out more about career development at Sussex
---
You might also be interested in: