Brighton
Study in Brighton – the happiest city in England for students – with 93% of University of Sussex and University of Brighton students surveyed saying they're 'very happy' with their education and city life (Student Living by Sodexo survey).
Life in Brighton - the happiest city in England for students
Brighton's a vibrant place with so much to do. There's loads of stuff geared around students."

Molly RayMer


English and Art History BA
Beach
One of the top-10 city beach destinations in the world (Lonely Planet), Brighton's seafront is the ideal place to soak up the sun in the summer, or take bracing walks to clear your head on winter days.
Along the prom you'll find cafés, bars and nightclubs, as well as beach and water sports.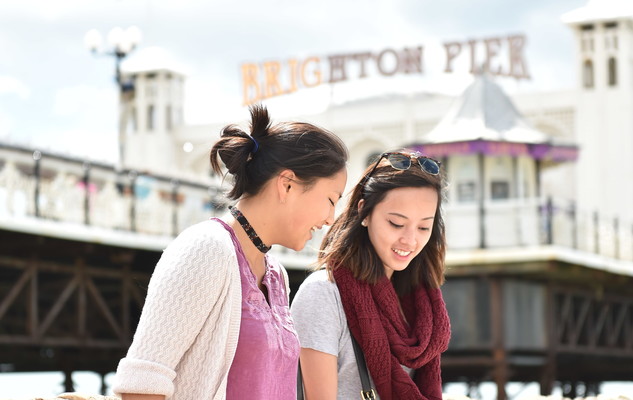 Nightlife
When the sun goes down Brighton comes into its own.
Ranked by students as the top university in the south of England for student nightlife (Which? University Student Survey 2016), Brighton has some of the best club nights in the country.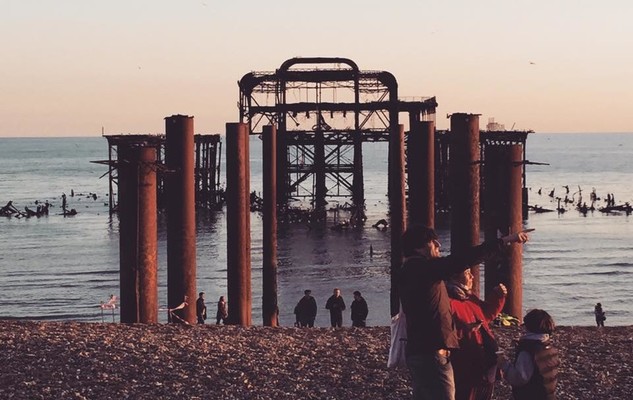 Music
Music is a way of life in Brighton. Walk around the city and you might bump into Rizzle Kicks, Adele or Royal Blood, legends who've found a home in this unique location.
With an estimated 500 bands in the city, and gigs every night of the week, you're bound to find something for you.
Internationally, the city is known for The Great Escape, the UK's leading showcase for new music, featuring hundreds of bands in over 30 venues in a three-day event.
Other music festivals include: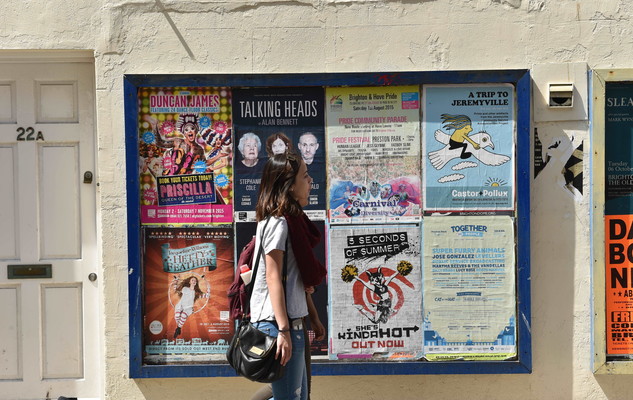 Culture
Throughout May the city hosts England's biggest arts festival. Brighton Festival features theatre, music, art and visual media by leading names from around the world.
And all year round there are plays, art exhibitions, gigs and events at many of the theatres, pubs, museums and galleries in the city.
Brighton is a hub for the performing arts. Venues range from small theatres above pubs to The Theatre Royal, featuring West End productions.
Brighton is also home to the Duke of York's Picture House, an art house cinema, which is claimed to be the oldest in the country. There are also two multiplex cinemas in the city.
Other major arts events include: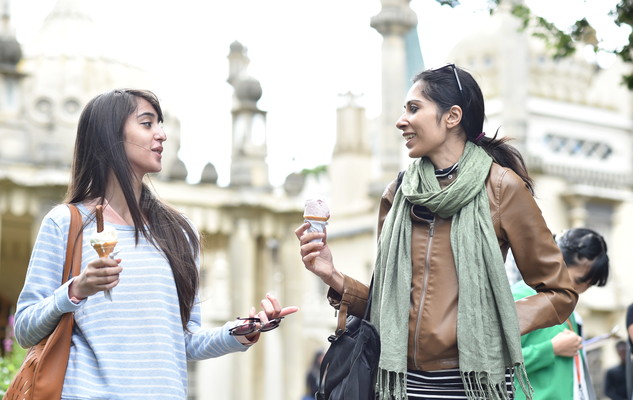 Food
Brighton is crammed with cafés restaurants and coffee shops. Whether you want to dine in style or grab a cheap deal, take afternoon tea or try an award-winning curry, you'll find something to suit your taste and your budget.
Brighton also has some of the best vegetarian restaurants in the country.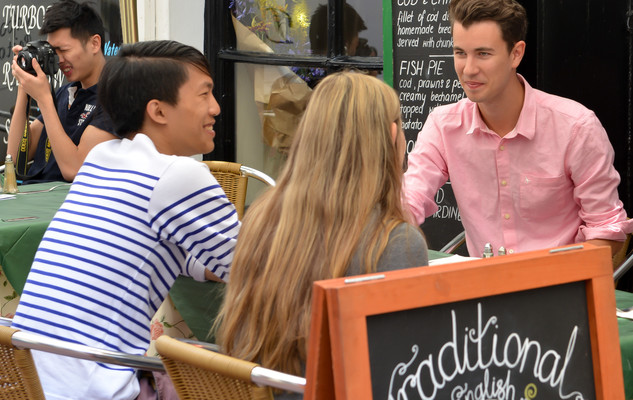 Shopping
Like most city centres, Brighton has the usual high street stores. But it's the independent shops and flea markets that make it a unique shopping destination and a great place to browse.
The Lanes is a maze of alleyways crammed with antique jewellery shops and quirky boutiques; or you could head over to North Laine for one of the largest selections of independent shops on the south coast.
Here you'll find anything from 50s kitsch to vintage fashion, architectural salvage to vegetarian shoes.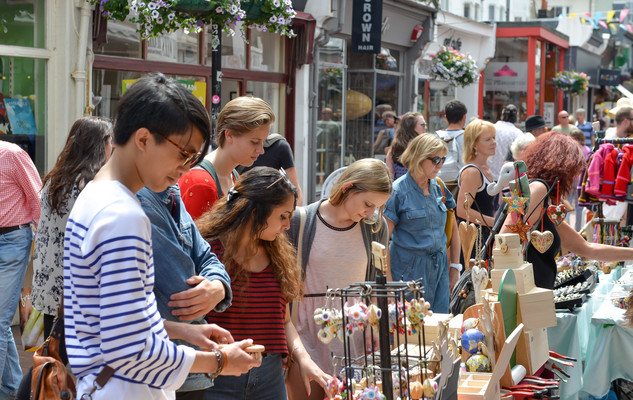 Sport
If you're the sporty type, or just a spectator, the city has plenty of opportunities to get involved:
The seafront is also a great place to get active, with sea swimming, windsurfing, kitesurfing, wakeboarding, sailing and paddle boarding.
Sport at Sussex: On your marks
Our campus also has fantastic sports facilities and lots of teams to get involved with.
International diversity
Grab some Mexican street food, try Pan-Asian fine dining or buy ingredients from an Afro-Caribbean or Asian supermarket.
Brighton's international community and culture means you are never far from home comforts or trying something new. Find out about life in Brighton as an international student
You can go to a range of events that celebrate Brighton's diversity, including:
There are also three mosques and an Islamic centre, Catholic and Anglican Churches, a Buddhist centre, four synagogues, and Greek and Coptic Orthodox churches in Brighton and the local area.
Brighton - one of the world's top 10 destinations on the rise."

Tripadvisor Travellers' Choice Awards 2016
---
You might also be interested in: