What's on campus
Just nine minutes from Brighton and surrounded by the South Downs National Park, you'll find everything you need to enjoy student life on our single-site campus.
University of Sussex campus: Live and Learn
Campus is lovely. Being so close to the South Downs is great and there's a real sense of friendliness here."

Rebecca Preston


Biomedical Science BSc
Bars, cafés and shops
Enjoy nights out at one of our student bars where you can listen to live music, watch sport and take advantage of food and drink at student-friendly prices.
As well as bars, you can choose from nine cafés and restaurants, serving everything from vegetarian food to fish and chips.
And whether you need to do food shopping, open a bank account, buy a textbook or send a parcel, your needs are covered. Our shops on campus include:
Co-operative Food supermarket
Post Office
bookshop
Barclays bank (we also have other cash points on campus)
Students' Union Shop
a weekly market selling food, clothes, posters, music, and books.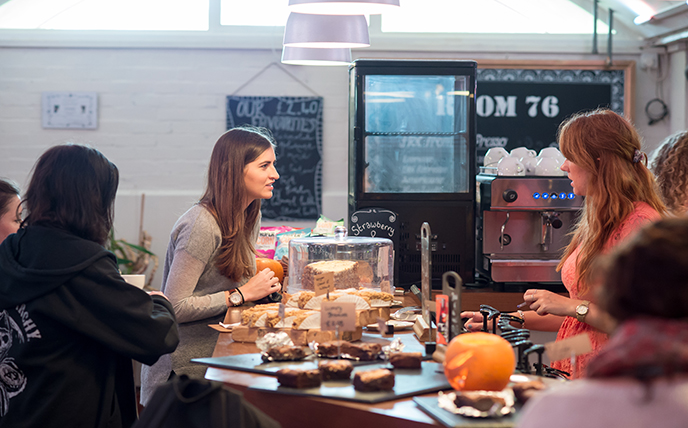 Societies and events
Choose from over 230 clubs, societies and sports teams, all supported by the Students' Union.
These include dance societies, academic societies and even a ukulele society. There's also an award-winning TV station.
You can get involved in a number of events run by the Students' Union, including Freshers' Week and One World Sussex, which celebrates the diversity of our campus community.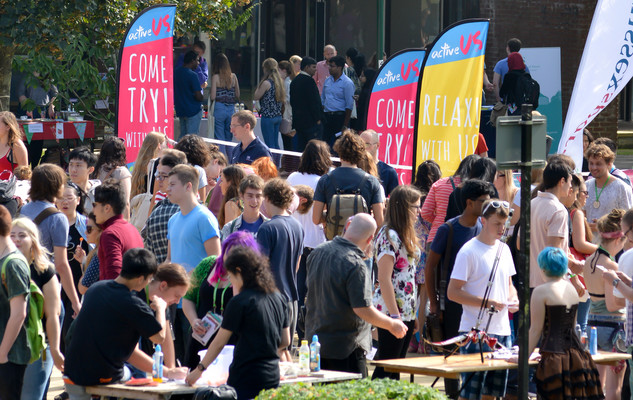 Sports
Attend a fitness class, play sports including football, cricket and squash, or join a sports society.
With two sports centres on campus, you have access to facilities including fitness rooms, sports halls, squash courts and outdoor pitches and a range of group exercise classes.
And whether you're a beginner or a sports fanatic, you benefit from discounted student membership deals.
Sport at Sussex: On your marks
Healthcare
Your welfare is important to us. That's why on campus you have access to health facilities including:
health centre - with a daily drop-in service
dentist
pharmacy - where you can pick up prescriptions and medicines.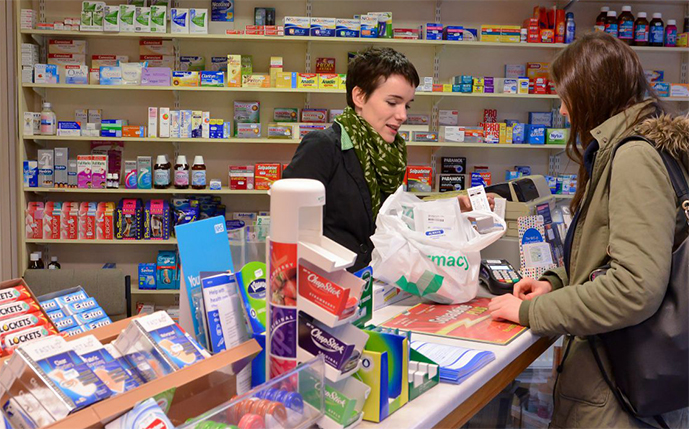 International community
There is a community of students and staff from over 100 countries at Sussex.
This means you have lots of chances to meet people from all over the world through international events - from our One World Sussex week to watching the Super Bowl at one of our bars.
You can also buy international food from our cafés, shops and food stalls, including Street Diner, a weekly street food market.
And with our Language Café, Buddy Scheme and student societies, you can meet others who share your interests or explore new cultures.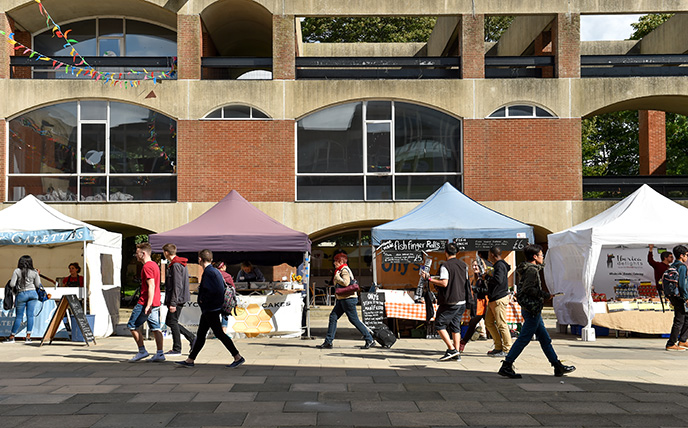 Getting to and from campus
You have a range of travel options, including trains from Brighton to Falmer train station (located next to campus), 24-hour buses between the city and the University, and cycle routes.
You can also buy discounted student train and bus tickets.
And if you want to travel abroad, Gatwick Airport is only 30 minutes away by train or you can take the Eurostar from London St Pancras.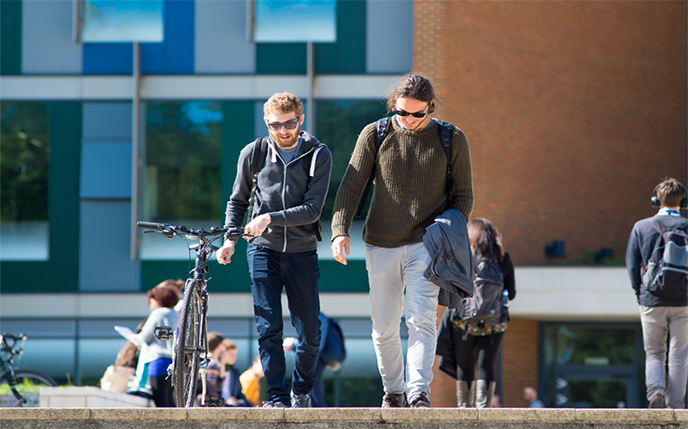 South Downs National Park
Step off campus and explore the hills and woodlands of the South Downs National Park, which surrounds the campus.
It's the perfect place for walking and cycling.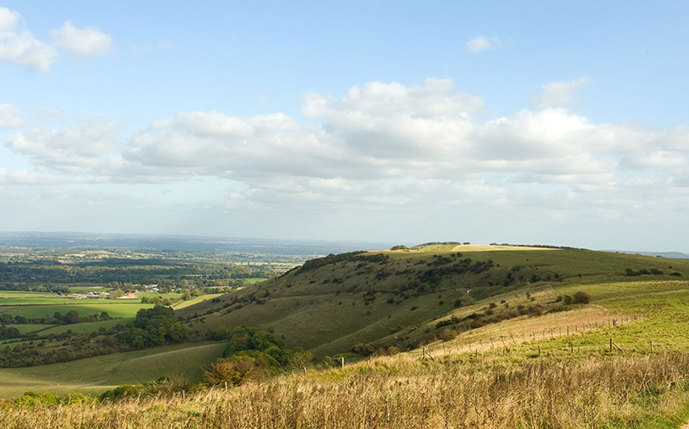 Faith and spirituality
Benefit from a variety of religious student societies and places to practice your faith on campus and in Brighton.
The Meeting House is an on-campus chaplaincy, which caters for a range of denominations, and we also have a Muslim Student Centre and a Muslim prayer facility.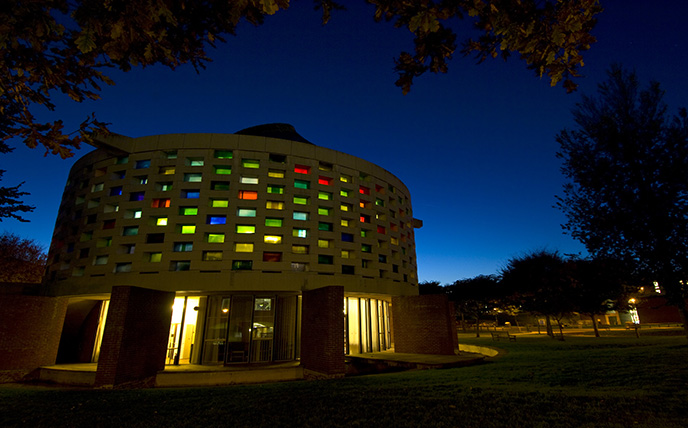 Staying safe on campus
Our on-campus security service operates 24-hours a day, 365 days a year.
Our security officers monitor security cameras and patrol the campus regularly. You can visit the security reception at any time.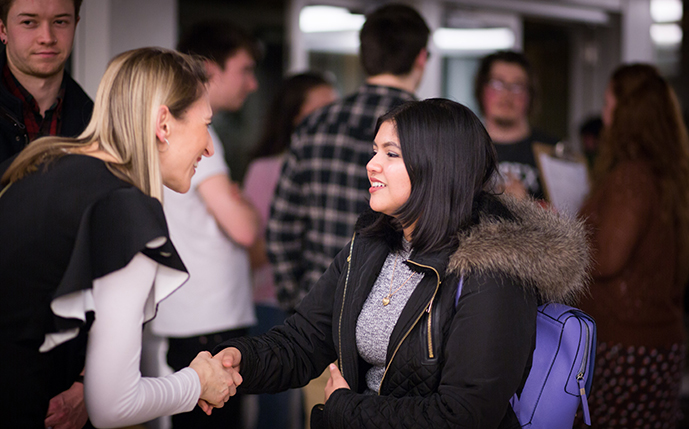 Childcare
We have a childcare centre on campus, run by The Co-operative Childcare, which caters for children aged three months up to five years old.
Places are limited so contact us early in your application process.
---
You might also be interested in: