Sussex in the community
At the University of Sussex we are lucky to be part of a vibrant mix of communities and cultures, and we care about the role we play. Whether you're a resident, business, charity or other organisation, there are a range of ways you can get involved in our activities and share your ideas.
Community heroes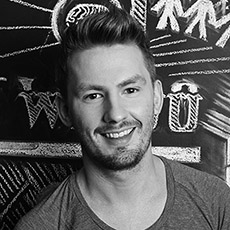 Liam Hackett runs Ditch the Label – the largest anti-bullying charity in the world. Based in Brighton, he raises awareness through his work and gives a voice to young people

.
Latest news
With the Albion only a game away from winning the Championship, the University has thrown its full support behind its neighbours in the Amex Stadium.

A new festival of events explores the hidden digital world that haunts the city through a range of installations, tours and talks.

School pupils have taken part in a special ceremony to honour the life of a Brighton-born Jewish secret agent.