Dr Mahmoud Maina
Dr Mahmoud Maina, who came to Sussex in 2011, is helping inspire the next generation of African scientists.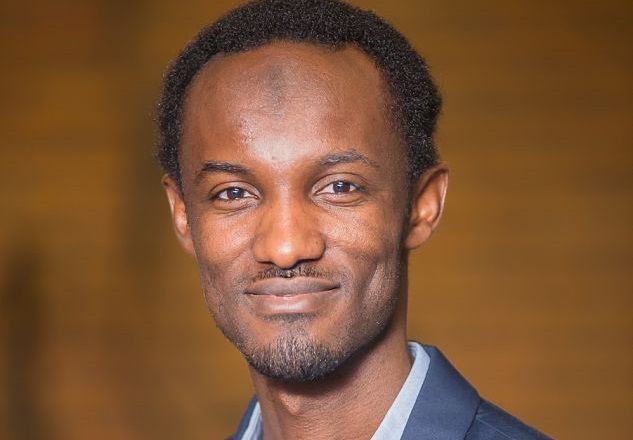 Mahmoud came to Sussex from Nigeria in 2011 to study for a Cellular and Molecular Neuroscience MSc.
Graduating with a distinction, he was awarded a Sussex Vice-Chancellor's International Research Scholarship, enabling him to study for his PhD at Sussex in the Serpell Laboratory on the role of nuclear Tau in Alzheimer's disease. His research work on two important proteins involved in the disease has led to new discoveries in the field of neuroscience. He is now a Postdoctoral Fellow.
As well as his valuable research work, Mahmoud is passionate about increasing public understanding of science, and works to inspire the next generation of African scientists. He founded the outreach programme for @TReNDinAfrica, an education NGO that runs a wide range of education activities and supports the creation of top-level scientific facilities across the continent.
Working with scientists from 10 African countries he has organised science outreach programmes that have reached thousands of African citizens, including students, teachers and government officials. He also founded @scicomnigeria to help inspire science change in Nigeria.
As a result of this work Mahmoud was awarded the New Researcher Science Communication Award by the Royal Society of Biology. The judges praised his innovation, creativity and combination of hands-on and high-level approaches. In 2018 Mahmoud was made a fellow of the Royal Society of Arts.
He has now established the Science Communication Hub in Nigeria.
---
You might also be interested in: