Imole Oluyemi and Abayomi Akanji
College friends Imole and Abayomi, along with the late Samson Abioye, are co-founders of Pass.ng, a Nigerian online education platform that helps students practice for computer-based exams.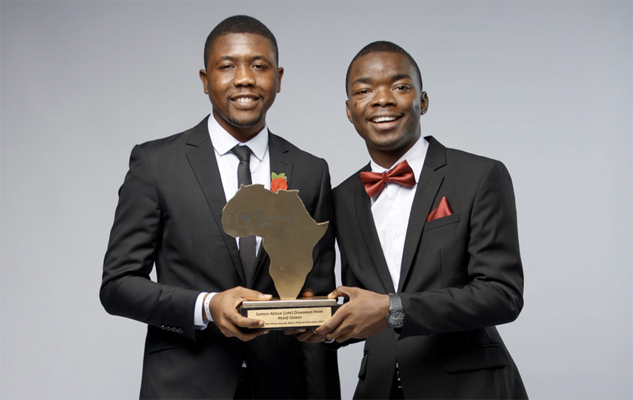 The platform has supported over 300,000 young Nigerians to achieve excellent results.
In 2017 the Pass.ng team won the Future Awards Africa Prize for Education, sponsored by the University of Sussex.
Presenting the award, Vice-Chancellor Adam Tickell said, 'Celebrating and nurturing talent and potential is at the heart of our educational mission at Sussex and, just like this year's remarkable winners, we value and promote global citizenship and youth empowerment.'
The team were also runners up in the MTN Entrepreneurship Challenge 2016 in South Africa.
Abayomi has also developed an app called HiClass, which allows student to share their academic challenges and receive feedback from scholars. Currently more than 60 tutors in Nigeria and the US are using the app to teach over 3,400 students.
---
You might also be interested in: