Nigeria
Choose from over 500 degrees. Join a society. Explore Brighton and the UK. Our Nigeria country guide has the information you need to know about life as an international student in the UK.
Sussex in Africa
Sussex enjoys a long and rich history with Africa and has produced eminent alumni, including former African Presidents and Vice-Presidents such as Thabo Mbeki (South Africa), Festus Mogae (Botswana), Guy Scott (Zambia), and George Saitoti (Kenya).
Our graduates go on to engage with global issues, make a positive impact in the world and achieve success after Sussex. Some of our young trailblazers include:
Burna Boy
Tom Kenyatta
Kemi Badenoch
Bogolo Kenwendo
Joana Mamombe
Role Models: 12 Sussex Stories in Nigeria
Discover the stories of our Nigerian alumni who've enjoyed success after Sussex, as well as our connections with talented writers, academics and artists in Nigeria.
Life at Sussex
Student testimonials
Watch Anu and Oluwamayowa talk briefly about their experiences of studying at Sussex.
A home at Sussex
Sussex Nigerian students talk about how the University has helped them find a home away from home.
Live and learn on our beautiful campus
University of Sussex campus: Live and Learn
Entry requirements
To find out what grades and qualifications we accept and our English language requirements:
Fees and scholarships
If you want to study a Masters at Sussex, you may be eligible for our Sussex Nigeria Scholarship, which includes £3,000 towards your tuition fees.
You can also search for PhD funding sources by country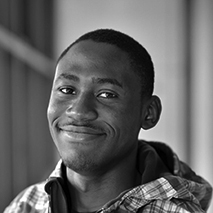 "Sussex is a prestigious institution which continually strives for improvement and greatness."
Goke Adeboye


Law LLB
Clubs, groups and societies
You can choose from more than 200 student-led societies and groups at Sussex including:
The Islamic Society (ISoc) provides:
free Iftar every day after sunset at the Muslim Student Centre
Tarawih Prayer every day after Iftar
breakfast at the Muslim Student Centre on the Eid following Ramadan.
Food
Brighton has various international supermarkets which sell African products. You can also buy international products from our weekly on-campus market or food markets in Brighton.
Religion
We have the Meeting House (a mutli-denominational chaplaincy), a Muslim Student Centre and a Muslim prayer facility on campus, and there are a range of churches and two mosques in Brighton.
To find out more about life in the UK, contact our Alumni Consuls in Nigeria.
---
Talk to us
Road to Sussex
Every Thursday starting from Thursday 14 May 2020, 4pm (WAT), Instagram Live (for the general public)
Join us for structured conversations with selected members of our alumni community on different themes and topics about working, studying and living in the United Kingdom.
Road to Sussex has been developed to facilitate the sharing of study, work and life experiences and vital discussions on coping strategies for prospective students and current offer holders from West Africa.
It also aims to support general activities undertaken by the University of Sussex, given the current resumption uncertainties as a result of the ongoing Covid-19 pandemic.
The guest speakers, including current students, alumni, and University staff members, will represent a wide range of individuals with vast knowledge of the topics being discussed.
Meet us in Nigeria
We don't have any upcoming events in your country, but you can fill in our enquiry form to find out about studying at the University of Sussex.
Sussex Regional Office - West Africa
You can contact our Regional Office for free support including responding to enquiries, helping with your application and expert visa advice.
west.africa@sussex.ac.uk
+447833968921 (WhatsApp)
University of Sussex
FBA Suites, 2nd Floor, Plot 5 Chief Yesuf Abiodun Street (Off Ligali Ayorinde Street Opposite City of David Church)
Oniru, Victoria Island. Lagos, Nigeria
Contact a Sussex representative in Nigeria
Our representatives in Nigeria can provide you with information and advice, and guide you through the admissions process.
---
Partnerships
We work closely with many Nigerian institutions, including academic colleagues at the University of Lagos.
Our collaboration with the University of Lagos involves staff/student mobility, and research and knowledge transfer. Two students from the University of Lagos joined Sussex in 2016 for the Sussex International Junior Research Associate Scheme and the International Summer School.
We work closely with AIESEC Nigeria on youth empowerment initiatives, and collaborate with the National Universities Commission and the National Youth Service Corps on capacity building.
---
About Sussex
We are home to the Institute of Development Studies (IDS), the Science Policy Research Unit (SPRU), and the Sussex Africa Centre.
Our African alumni include:
Thabo Mbeki (President, South Africa)
Festus Mogae (President, Botswana)
George Saitoti (Vice-president, Kenya)
Reverend Professor Adebayo Dada Akinde (Archbishop of Lagos, Computer Science PhD)
Bolaji Abdullahi (former Sports Minister)
Dr Manur Muhtar (former Finance Minister and Executive Director of the World Bank).
Liman Mansur (Director General of the Federal Radio Corporation of Nigeria)
Maikanti Baru (Director of the Nigerian National Petroleum Corporation).