Nigeria
We'd be delighted to welcome you to our thriving international community at Sussex.
Welcome!
Sussex has long enjoyed being a popular destination for Nigerian students. Over 200 Nigerian students currently study at the University.
Home to the Science Policy Research Unit and the Institute for Development Studies (IDS), Sussex also counts several African presidents and vice-presidents amongst its alumni.
We develop future leaders, game changers and industry captains to make a positive impact in the world.
Contents
Application information
Receive up to £6,000 in scholarships for postgraduate study
We are proud of our history of developing future leaders in Nigeria and we want to help you achieve your full potential at Sussex.
Find out more about our Sussex Nigeria Scholarship, worth £3,000.
You may also be eligible for an extra £3,000 scholarship if you are joining us in September to study a relevant business or engineering degree with our Business Award or Engineering Award.
University preparation courses
Find out more about International Foundation Year, International Year One and Pre-Masters courses.
---
Alumni: Careers after Sussex
Develop your leadership and professional skills for post-study career opportunities.
Our graduates go on to engage with global issues, make a positive impact in the world and achieve success after Sussex. Notable alumni include:
Thabo Mbeki (President, South Africa)
Festus Mogae (President, Botswana)
Guy Scott (President, Zambia)
George Saitoti (Vice President, Kenya)
Isatou Touray (Vice President of The Gambia).
Reverend Professor Adebayo Dada Akinde (Archbishop of Lagos, Computer Science PhD)
Bolaji Abdullahi (former Sports Minister, Nigeria)
Dr Manur Muhtar (former Finance Minister and Executive Director of the World Bank)
Liman Mansur (Director General of the Federal Radio Corporation of Nigeria)
Maikanti Baru (Director of the Nigerian National Petroleum Corporation)
Other young trail-blazers include:
Burna Boy, Grammy award-winning singer-songwriter
Tom Kenyatta, film producer
Kemi Badenoch, Member of Parliament for Saffron Walden, UK
Bogolo Kenwendo, Cabinet Minister of Investment, Trade and Industry, in the Cabinet of Botswana
Joana Mamombe, youngest female MP in Zimbabwe.
Alumni network
We also have an alumni network based in Nigeria who can discuss with you their experiences of studying at Sussex. Find out more about our alumni..
---
Role Models: 12 Sussex Stories in Nigeria
Discover the stories of our Nigerian alumni who've enjoyed success after Sussex, as well as our connections with talented writers, academics and artists in Nigeria.
---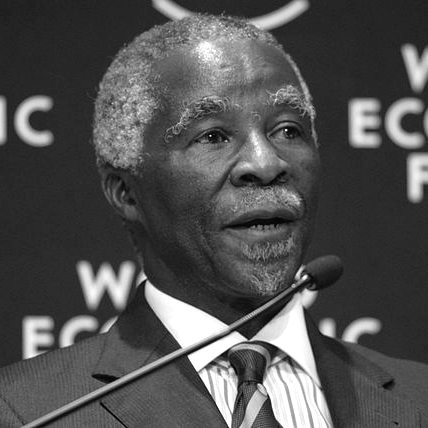 "Sussex said inquire all the time, get to know more, learn more, don't be afraid to say I was wrong. And I think that's an enormous asset"
THABO MBEKI
Former President of South Africa
Image copyright, World Economic Forum/Eric Miller, CC BY-SA 2.0
---
Life at Sussex
Situated on the edge of a national park and located just a few minutes away from one of the most vibrant cities in the UK, Sussex has it all.
Support for international students
Sussex has teams dedicated to helping you make the most of your time at university. They can provide:
advice on immigration and applying for your visa
support with finding accommodation
welfare support
help to improve your English language and writing skills.
guidance with searching for part-time jobs
recognition of your extra-curricular and voluntary achievements.
Spirit of Sussex Award
The Spirit of Sussex Award is our way of recognising you're achievements at Sussex. It can help you:
feel involved with life at Sussex
make friends and build a wider network while you're with us
get a job after your studies by showcasing all your achievements to future employers.
Food and culture
Brighton has various international supermarkets that sell African products. You can also buy international products from our weekly on-campus market or food markets in Brighton.
Religion
We have a Muslim Student Centre and a Muslim prayer facility on campus, and there is a coptic church and two mosques in Brighton.
Email the Islamic Society at isoc@ussu.sussex.ac.uk if you are going to bring your children and you want to enrol them in a school that teaches Arabic.
There are numerous Orthodox and Protestant churches in Brighton, including a Catholic Church at the Meeting House and various student fellowships on campus. Find a church.
---
Clubs and societies
Choose from more than 180 societies and groups at Sussex and Brighton, including:
Islamic Society (Isoc)
The Islamic Society is one of Sussex's most active societies, providing religious and social support services during your time at university.
The Islamic Society provides:
free Iftar every day after sunset at the Muslim Student Centre
Tarawih Prayer every day after Iftar
breakfast at the Muslim Student Centre on the Eid following Ramadan.
Find out more about the society.
---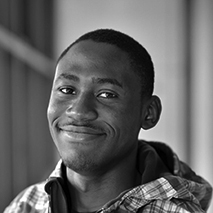 "Sussex is a prestigious institution which continually strives for improvement and greatness."
Goke Adeboye


Graduate in Law LLB
---
Get in touch
Ask a student
Want to find out more about student life? Chat to our students online via Unibuddy.
Meet us in Nigeria
Contact our Regional Office in Nigeria for free support, including help with your application and support with your visa.
Contact a Sussex representative in Nigeria
Sussex is represented by a number of professional agencies in Nigeria.
They can support you through the process of applying to university, providing advice and helping you with the preparation and submission of your documents.
We work closely with agents to ensure you receive detailed and accurate advice about coming to study at Sussex. Find out more about our work with agent partners and how you can provide feedback about an agent.
See our list of representatives in Nigeria below:
Partnerships
We work closely with many Nigerian institutions, including academic colleagues at the University of Lagos.
Our collaboration with the University of Lagos involves staff/student mobility, and research and knowledge transfer.
We work closely with AIESEC Nigeria on youth empowerment initiatives, and collaborate with the National Universities Commission and the National Youth Service Corps on capacity building.
---
You might also be interested in: