Support for international students
See the help available during your studies.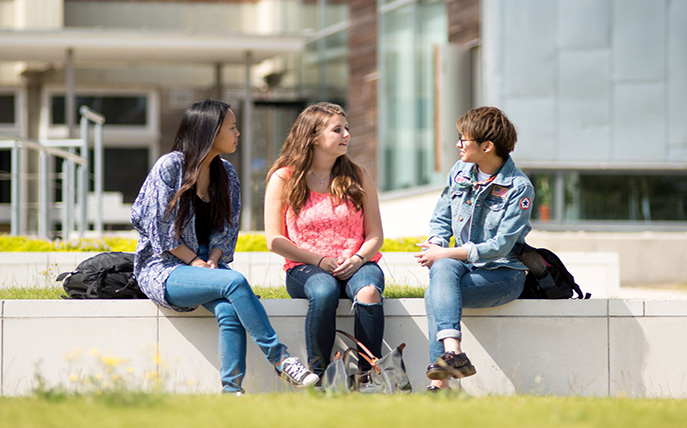 Help and advice
We want you to get the most out of your studies and student life. That's why we help to prepare you for Sussex, welcome you when you arrive and support you during your time here.
This includes:
support with travelling to campus airports during Welcome Week in September
induction events for international students, including how to open up a UK bank account
activities to help you meet people and make new friends
year-round support to answer any questions you may have about life in the UK or studying at Sussex.
See our tips from international students for settling into Sussex life.
Visa and immigration advice
We can offer immigration and visa advice before you arrive and during your time in the UK.
Our International Student Advisers can answer your immigration questions and guide you through the visa application process.
Find out everything you need to know about the support they offer and applying for a visa on the Student Hub.
---
Finding accommodation
If you want to rent privately, our Housing Team offer free one-to-one advice and can help you look for student houses and rooms.
If you're going to rent from a private landlord, they can check through your tenancy agreement so you know what you are signing up for.
You can also ask them about living in Brighton & Hove, including recycling and rubbish collection, how to avoid anti-social behaviour and how to find accessible housing.
---
Welfare support
The Student Life Centre is the first place to go if you need support during your time at University.
They can help with any worries or concerns you may have, such as settling in or challenges in your personal life.
The Student Support Unit can provide assistance if you have a long-term medical condition or a learning difficulty, such as dyslexia or dyspraxia.
---
English language and academic study skills
The English language and academic study team help students improve their academic English and and their understanding of British academic culture.
They offer free workshops, 'time to write' sessions and one-to-one tutorials throughout the academic year to students whose first language is not English
---
Enriching your experience
You can get recognised for your engagement with career-readiness activities through our Spirit of Sussex Award.
The Spirit of Sussex Award celebrates your engagement with extra-curricular activities and voluntary achievements.
By taking part in different activities, such as volunteering for our Buddy Scheme, becoming a Student Rep, or participating in business challenges such as Startup Sussex, you can gain points towards either a Bronze, Silver, or Gold Spirit of Sussex Award.
Find out more about the award and how to enrich your university experience.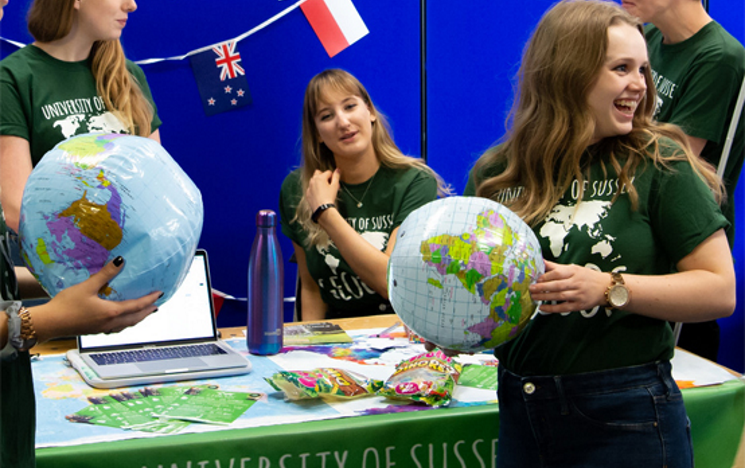 Attending events hosted by a Students' Union society contributes points towards your Spirit of Sussex Award.
---
Career support
The Careers and Employability Centre can help you find part-time jobs and work experience opportunities.
They also manage CareerHub, a database of part-time jobs in the local area, and host various careers events and fairs throughout the year.
You can book a one-to-one appointment with a Careers Consultant to discuss your CV, career plans and more.
---
You might also be interested in: